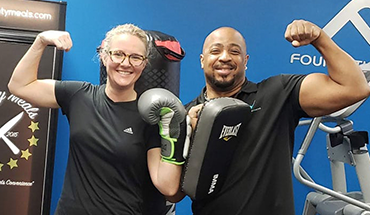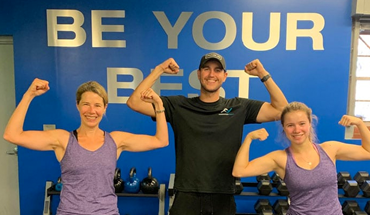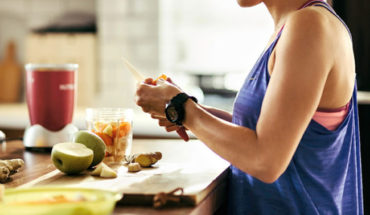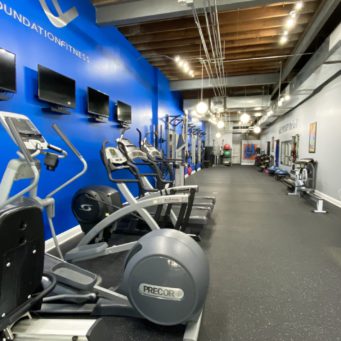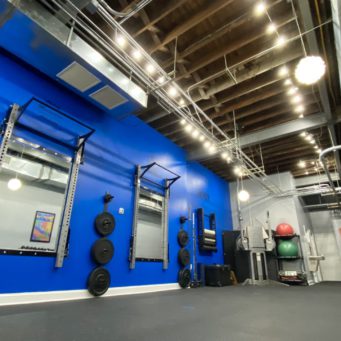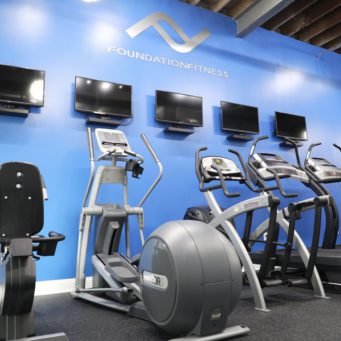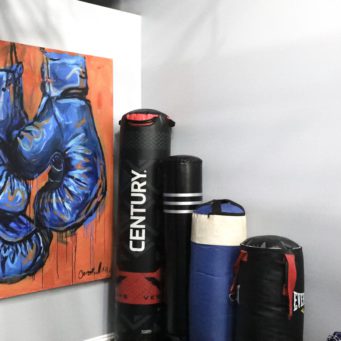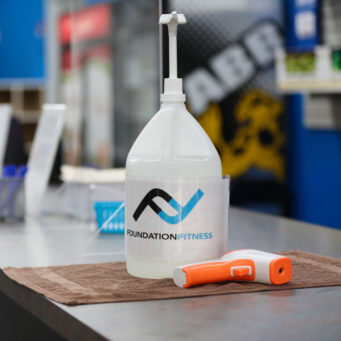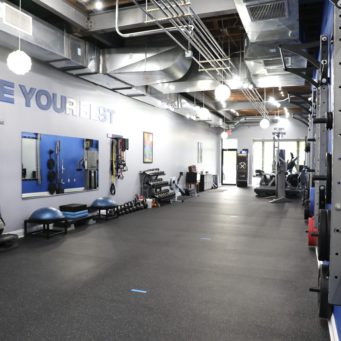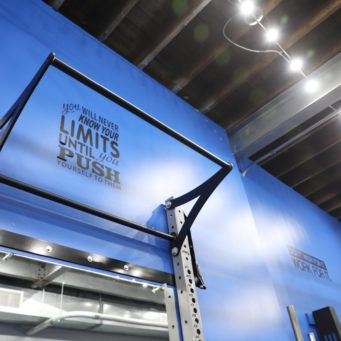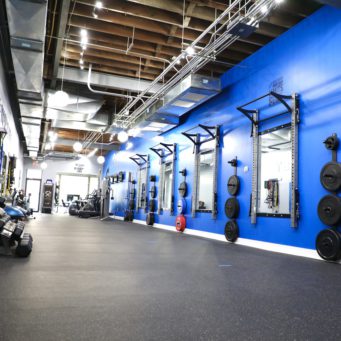 Highly recommend this gym. I've been training with Lisa for almost six months now—Lisa is very encouraging and has helped me reach a significant milestone in my fitness journey. She does a great job helping me track my progress and explaining new workout movements with great detail and guidance. The other trainers Angelo, Jill, and Steven are also super friendly—it's always a good time at Found Fit!

I have been going to Foundation Fitness for about 6 months now and joining was one of the best decisions I've made. I love working one-on-one with Lisa—she's super knowledgeable, knows when to push you further or adjust when things don't feel right, and brings so much positive energy to each session. The other trainers and clients are all really friendly and supportive as well—very much a community feel. Since joining I feel so much stronger and I am well to my way to reaching my fitness goals. This is my first time working with a trainer, but I highly recommend for anyone for looking for personalized guidance on their fitness journey.

Emily Lundquist
01:48 30 Nov 21
I've been going to Foundation Fitness for a few months now, and I have been really enjoying it! Lisa is my trainer and she's super knowledgeable and so fun to workout with. She is helping me get stronger and is always open to discussing my goals/progress. She's the best!It's been exciting to see that I am getting stronger and am capable of more each week. There is a community feel to the space which makes it comfortable. Overall I've been having a great experience and am excited to continue seeing results!

Sophia Sellars
14:22 19 Nov 21
if you're looking for personal training your search should stop right here. Great people that will never make you feel out of place, unwelcome or like you don't belong. They teach you how to embrace fitness as a life-long journey instead of just focusing on an end result. Can't beat it!

Been going here for just over a month and absolutely loving it! The staff is wicked nice, knowledgeable and there to help you succeed. Definitely would recommend for anyone looking for a gym/trainer

Ralph Melanson
11:05 16 Jul 21
What a fantastic studio! If you are looking for a place that is inviting, has great vibes, a supportive community and trainers that will push you to be your best, look no further. I recommend Foundation Fitness of Annandale to everyone at any fitness level. Whether you have never worked out in your life and are just getting started or you are at a competition level, your needs and goals can be reached and exceeded here. They offer a free consult and you can see for yourself what a wonderful environment they have there. Love being a part of the found fit community!

I love the welcoming atmosphere of this gym. My trainer Jill is absolutely amazing. She offers plenty of insight on both fitness and healthy eating. Before I started here, I was in so much pain every day due to previous knee surgeries and was having trouble doing typical tasks and working my job. Thanks to Jill, I am able to move better, have more balance and am in way less pain. I'm so thankful to all the support that I have found at this gym! I highly recommend!

Cierra Griffith
23:07 22 Feb 21
I just started working with Angelo at Foundation Fitness in Annandale at the beginning of January. I am an experienced lifter and former trainer who got busy with work and life and just need to get started again. Angelo and Patrick did a great job at the initial consult of assessing my current fitness level, strength, flexibility and overall ability. They asked really good questions about my goals, habits, past experience, injuries, etc....it has become VERY evident in the follow up workouts that THEY WERE LISTENING!The workouts are tailored to me. Angelo knows how to push and keeps the goals at the forefront of workouts. He's encouraging, the workouts are challenging and never tedious and I love the environment. He and Steven Bybee are jokers that make everyone in the gym know that they belong there.While it's too soon for major obvious changes to the physique, the mental benefits of getting in the gym have already carried over to less stress/anxiety, better sleep, more motivation, and I catch myself just looking forward to the next session! I appreciate these guys so much and highly recommend Foundation Fitness at Annandale!

Rachel Odom (PT)
19:00 15 Feb 21
I think you can go to just about any gym to work out. But if you want to go to a gym that will change your entire outlook on fitness and health, you should go to Foundation Fitness Annandale.I live with severe major depressive disorder, and since the dawn of time, everyone has been telling me that exercise will help. But I never knew what to do in the gym, so I didn't bother trying. However, when my depression became very dark about two years ago, I decided to try training. Three months, I told myself. I'll give it three months.Then I met Angelo Demark at Foundation Fitness Annandale and two years have passed and I'm still here. Angelo profoundly changed my life. Yeah, I lost weight, I gained muscle, I feel physically "fitter," but there are other benefits to working with trainers that I feel should be highlighted — like their impact on your mental health. Angelo pushed me on days when I could be pushed, he took workouts slow on difficult days, he made me laugh when I needed it (so, every day). He was supportive and compassionate and stable.I like to say that Angelo didn't help make me "feel good" about just my body — he helped make me, as a whole person, well.I'd also like to shout out Steven Bybee. He's another fantastic trainer with a great personality — always made me laugh and feel welcome and wanted in the space, which was a feeling I didn't know I needed until I had it. These guys are not stereotypical, intimidating "gym bros;" they are total and complete sweethearts.I'd also like to thank Patrick Bresley for accommodating me when I needed it. When he was signing me up, he told me that this gym is like a family, and I attempted to call his bluff at one point with something I considered to be an outlandish request. It was not a bluff. He and Angelo took care of me like family when I needed it most.Okay, that's all. I know this is over-the-top for a Google review, but I'm moving soon and leaving the gym — which is harder for me than leaving some of my friends in this area (I hope they don't see this lol). Also, I really want a Foundation Fitness t-shirt before I go.Basically, go to this gym. It's worth it. You're worth it.

Christine Allen
04:29 03 Feb 21
Foundation Fitness in Annandale is hands down the best gym I've participated in! It is not like your typical gym experience; it's extremely personable and tailored for your particular goal. The trainers are all very committed, knowledgeable and encouraging! The gym also includes nutritional guidance to help improve your overall lifestyle and reach goals quicker. I've only been there one month so far and am already feeling stronger and healthier then ever.

I could not be happier with my experience at Foundation Fitness over the past 2 years. My current trainer, Angelo, challenges me, is tough on me when needed (typically related to wine), and also suggests ideas that are realistic given my nutty life! All of the trainers there are friendly and welcoming. The community feel is something I really value and I truly look forward to walking in the door every Tuesday and Thursday.

The team at Foundation Fitness Annandale is fabulous! Angelo makes training fun and challenging at the same time. The atmosphere is friendly and non-intimidating . I am well on my way to my goals and I highly recommend this team!

Kathryn Markwell
00:30 19 Feb 20
Foundation Fitness has been a great personal training experience the past 6 months. I have been focused on finding a combination of cardio, endurance, weight training, and nutrition to offset the challenges that come as a working mom and slowing metabolism. My trainer Mikayla finds a great balance between keeping me accountable, being flexible with my schedule, and crafting creative workouts that keep things interesting and aligned with my personal health goals. Both staff and other clients are friendly and supportive and it's made working out shift from a necessary evil to an activity I look forward to. Best of all, I weigh less than when I got married, am stronger than well.. ever, and feel the improvement in stress and balance I was looking for in my life!!

Beth Teigue
00:23 19 Feb 20
This is the best gym experience that I have ever had. I was super nervous about working out with my knees because I have had so much pain when I run or go down stairs. I never thought I would be doing squats with weight and no pain! I have been on several runs since I started and finish without the usual knee pain. Soooo thankful!The workouts are challenging in a good way, and I go home feeling healthy and feeling good about what I accomplished.Also, Angelo, my trainer, and the rest of the staff are super knowledgeable and give great holistic advice about little things that can affect your workouts and body. He is always super positive and that makes the workouts fun.I recommend this place it is worth your time and money.

Stephanie H
03:16 15 Jan 20
i joined a few months ago and really enjoy working with mikayla to get stronger ☺️ they really care about your needs and how your body responds to the workout in general and it definitely has made me more aware of my health and actually care. i def did not see myself liking working out or lifting for that matter but foundation fitness makes me love it! thanks to mikayla 🙂

Great Trainer. I have been training here for 6 months and I am very happy with the trainers at FF Annandale. I like that it is very close to my house. The trainers are friendly and attentive. Mikayla made a nutrition plan and work out plan that are easy for me to learn and maintain. I am hitting all of my fitness goals here.

Tina Hoang
22:07 14 Oct 19
I just want to shout out to Mikayla Kercher, who has been working with me since March. She pushes me hard, flexes when I've had work or knee issues interfering, and has helped me see marked progress since I've gotten started. My experience with the Annandale location has been nothing but positive, and I'm lucky to have landed there!

Maggie Sheer
23:46 01 Jul 19
I joined Foundation Fitness 8 months ago and I have never felt better. This has been my first experience working with a trainer and I found the best!!!Angelo has pushed me to do more than I thought I was capable of and he makes it fun. His knowledge about nutrition and fitness is impressive and I have learned so much. The environment at Foundation Fitness has been welcoming from day one and I have met some really great people. If you are interested in getting into great shape this is the only place to go!!!

I started with Foundation Fitness of Annandale about 2 months ago and it has changed my life. As a busy, young professional in the DC area finding time and a place to workout was super hard. Foundation Fitness and my trainer Steven make it so simple to come in and do what I need to do to better myself and see results. They are full service too, with weekly check- ins on nutrition and overall goals! So happy with my progress so far!!

Stefani Szkalak
17:49 28 Apr 19
I feel so lucky I found this place. I have always been intimidated by gyms and hated going. I have never been athletic but I knew I needed a change in my life and my health if I wanted to be happy. I am in my 20s and have some health issues. I had not been taking care of myself and it was impacting my health and quality of life. I drove past the location often and saw that they did free consultations and decided to give it a shot. BEST DECISION. I have been going twice a week for over a year. It's not like any other gym I had been to before. People know my name and I know theirs. It's small so I get one on one support from my trainer and support from others training. This was a great decision because not only do I have the physical results I wanted but I have more energy, I do more socially, and I am less tired at work. The gym is MY space now. It's not just about physical results, it's my place to unwind and relax and focus on me. I am so grateful I found this place. It's helped me find my strength again. Thank you FF!

Alexa Early
20:00 14 Apr 19
I have been going to Foundation Fitness Annandale since mid Feb. 2019. It''s now mid April 2019, and I've lost 13 lbs so far. I feel healthier, lighter and stronger. The trainers are really good at what they do, and they do it in safest way possible. My trainer is Steven, and he is hands down one of the nicest people ever, but he definitely knows when to push, but he never overdoes it. I think that's an important line to be aware of, and he is a master at it. Also, everyone in the gym is extremely nice and welcoming. Even on my first day, I felt like I was part of the family already.If you want to be pushed in the right direction, this is where you want to be. I knew I wanted to get stronger, but I know nothing about weights, and FF Annandale has provided me with the right resources to ensure that I do it properly. On top of that, they also offer nutrition advice - which is honestly the most important part of this process. Just do it. Call them and ask for a quote. 🙂

Nikoe Navarro
23:55 13 Apr 19
I have been working out at Foundation Fitness for over a year. My experience has been exceptional.My trainer, Devin has been awesome. Each workout is different and always challenging. I have lost weight and I am stronger. My over all health has improved and I feel great. I look forward to my workouts! All of the trainers are friendly and encouraging. I recommend Foundation Fitness to anyone who wants one on one personal professionaltraining that gets you results.

Lynd Clary
19:51 31 Mar 19
Perfect mix of good energy, killer workouts, family style community and fun! The trainers really care about your form and safety, while pushing you to your own personal limits.

Rebecca Rivera
13:07 16 Feb 19
I've been training with Tae for 6months.He is the BEST. He goes above and beyond to help me stay on track, always checks in with me to see how I am doing, is accommodating to my schedule, and really pushes me to do my best. The gym is open 24 hours for convenience and is one of the best gyms I have ever been to.

서영주Youngju
22:09 18 Jan 19
Being a hardcore cynic made it a difficult decision, but it turned out to be the best decision I ever made. This is not your ordinary gym. All training is one-on-one or small groups. Angelo is the best trainer I could have ever asked for. He's patient, he cares and he knows his stuff. I started in late April and went from 168 pounds down to 144 pounds. I can deadlift my body weight, and I'm 63 years old!!! So don't think you're too old or too out of shape. Give Foundation Fitness call. You won't regret it.

om notphot
03:12 08 Jan 19
I finally found the perfect gym and trainers! I have worked with other personal trainers in the past and this is by far the best experience I have ever had. The individual attention, custom plan for my health and wellness, and amazing workouts has been exactly what I have been looking for and needed. The trainers are exceptional and I look forward to every workout! You feel so welcomed when you are there and are motivated to get in a good work out! Having the ability to go in for cardio whenever is convenient has been great, too. If you are looking for a trainer and gym that cares about you, Foundation Fitness is the place to go!!

Larisa Sawhney
18:35 28 Nov 18
Foundation Fitness is a great place to work on personal health and fitness with a great coach. The trainers are wonderful, especially mine.

Jill Stratton
22:04 16 Oct 18
Great find! Personal attention, encouragement, tailored workouts, and support on nutrition. Free parking and 24 hour cardio. Don't just drive by and wonder - stop in!

Julie Taylor
21:52 16 Oct 18
I joined the gym about a month ago. I was looking for a place that could get me prepared for competitive powerlifting. I found it here! The group atmosphere is amazing and the coaches are even better. The group made me feel welcomed from day one and have helped me push myself to work harder than ever before. An all around great place with an amazing work ethic. I'm more than happy to be a part of the foundation fitness family!

Morgan Morrell
11:49 20 Sep 18
I started with Foundation Fitness in December 2017. I am currently in the process for applying as an officer to the military, but was always lacking in the physical fitness department. These guys have since helped me max out my sit-ups, knock minutes off of my mile times, and just recently have taken me from being able to do no pull-ups to reaching my minimum of 5. And there's no sign of slowing down, my numbers are continuing to improve.

I didn't grow up with any fitness knowledge and I have always found gyms intimidating, but I wanted to learn. A friend directed me to foundation fitness about 6 months ago and I have (amazingly) grown to love it! The gym is small but it breeds a great sense of community. The trainers are exceptionally knowledgeable and plan creative and fun workouts. I work with Tae who has the patience of a saint and works really hard to ensure I understand every aspect of every movement.Everyone in the gym is incredibly supportive and encouraging, I feel 100% comfortable stepping through the door for every workout. Highly recommend.

Camille Starr
14:47 04 May 18
I was searching for a personal trainer to help me recover from major hip surgery. Nine months after having reconstructive surgery, I still didn't feel like myself but I really wanted to focus on getting back in shape. I was scared to try anything on my own, fearing reinjury. I decided to give Foundation Fitness a try after reading all the positive things other people had to say about them. Sure enough, they were not wrong!When I met them for my consultation, they listened my concerns and my goals. They were upfront with their plans for training and how they would help me meet my goals. Not only do they help with the workout, but they provide nutritional support as well. I was able to learn about how to best fuel my body, not just for workouts but also for my daily life, giving me more energy all day long.The energy and enthusiasm in the gym is contagious! Even if you do one-on-one training, its impossible not to pick up on the energy of the other trainers and clients working out around you.If you are looking for some individualized support reaching your fitness goals, I highly recommend Foundation Fitness!

Jillian M.
10:57 19 Apr 18
Great people. Great sense of community. Positive environment. Can't say enough great things!

Steve Gilbert
22:36 17 Apr 18
What can I say that hasn't already been said about this amazing fitness company? There's a reason Foundation Fitness's Annandale and Annapolis locations have all 5 star reviews -- these guys and gals are the best.I met Lance when I was in 8th grade and he's pretty much the reason I am at all competent in the gym. I started working out with him to lose weight; he helped me lose a good 40 pounds in about 4, 5 months. I eventually went on to play a little D3 basketball, so nothing fancy, but I'd like to think that was partially possible because Lance kept me strong and quick enough to compete. I'm only 5'10".Anyway, in the following decade+, I fell in and out of shape, but whenever I need a refresher on how to keep myself feeling healthy, I can rely on Lance and his team of trainers -- Patrick has also worked me out and is also great. I've been a member of a number of gyms, from VA to CA, and the trainers at Foundation Fitness are definitely the most knowledgeable, helpful, and hard-working out there. They keep up-to-date on a range of exercises and workout styles (i.e. can train newbies and/or highly competitive athletes), can tell you what and how to eat to match your workout goals (which has maybe saved me a little money on groceries), and make themselves available for quick questions when you're working out on your own.A+ y'all. Keep up the great work!AlexP.s. I wrote this review for the Annandale location because it's the only one that I've been to, but I'm sure the team over in Annapolis is just as amazing. Lance wouldn't have it any other way! I also wouldn't be surprised if trainers float between locations. But I'm not sure.

Alex Infante
19:39 05 Apr 18
What will you find at Foundation Fitness? Only a GREAT group of trainers to help you achieve any fitness goal you may have-all in a supportive and fun environment in a gym only with good karma! Been training at FF for almost ten years now- initially with Patrick and now with Angelo; what do I love about this place? The trainers, the flexibility of scheduling sessions (I have trained as early as 5:15 am and as late as 9:30 pm), the individuality of each workout session (tailored to whatever ailment one may have), the attention given by the trainers makes one want to continue coming back...My teenage daughters have been working out with Angelo & Tae for over a year now, and their self esteem has bolted; this positivity has extended into their academic achievements in school (and has helped me keep my sanity ) :). Can't say enough positive things FF has provided all of these years not just in helping us stay healthy but also all of the continued support & friendship my daughters & I have received from Patrick, Angelo & Tae. And I have seen Devin being just as committed to his clients. It's a great feeling walking out stronger, feeling better on a regular basis, and no longer eating burgers, fries, caramel machiattos for energy. Oh, and did I mention between the three of us we have lost >50 lbs and are keeping it off! Thanks Guys!

Beatriz Chanduvi
23:06 03 Apr 18
Foundation fitness has helped me in so many ways i came in weighing 226 and now i weigh 202 ! and the environment here is so friendly i get happy when i come cause everyone treats each other like family .

Josue Valdovinos
20:57 17 Feb 18
I've been training with Angelo and the whole FoundFit team for just over 5 months now, and I've got to say, these guys are BEASTS! I injured my back a few years ago and reinjured it this past year, and Angelo has been a god send, not only helping me rebuild myself, but also to prevent myself from further injury, while at the same time pushing me to become stronger in all areas. Training sessions are intense, but they won't push you too hard if you're not feeling up to it that day--they'll still push you since that's what a trainers for; just not as hard. I look forward to every training session and am seeing and feeling the difference from my pre-FoundFit body to my post-Foundfit body. They are all very knowledgeable in training techniques and will help you even if it's not your training day. Glad I found this gem of a fitness center just down the street.

An amazing place to begin a journey to fitness. Although I have an athletic background, after many years of "forgetting" to care for myself while caring for my family; I didn't know how to get to back in the gym. What do I do? Do I do a bit of cardio then lifting? I needed guidance and support, from eating right to working out. I found that HERE! Patrick is AWESOME at encouraging you to take that first step. I am thankful to my trainer, Devin, a gentle giant 😉 Cares about how you're feeling but also pushes you to your limit and beyond. The rest of the team and the attendees are so warm (unlike larger gyms) I truly feel a part of the family, not just a number.

Charlotte Finley
15:22 09 Feb 18
I'm a very indecisive person, but I can confidently say that signing up for training here was the best decision I've made. The gym itself is notably small, but it's impressive how efficiently the trainers make use of the space with creative exercises. It really boils down to the essentials and proves you don't need fancy machines to get fit.Some of my favorite aspects of this gym would to be the diversity and energy. Everyone is so friendly in supporting each other, bringing invaluable energy with their unique stories of personal growth. There's a natural sense of community that makes working out more enjoyable.I'm naturally small and underweight it was always discouraging when I could never seemed build muscle. I never thought I could be strong, healthy or confident in my own body.Four months into training with Patrick and I've never been more thankful! His guidance, accountability, and encouragement go a long way. I've been experiencing so many fitness-breakthroughs ever since. Now I can deadlift over 100 lbs. when before I didn't even know what a deadlift was. With his help, I've gained a noticeable amount of lean muscle, healthy weight and a confident attitude towards fitness. Seeing my body grow stronger is the coolest thing. It's even more rewarding to reflect on how healthy and energetic I feel on a daily basis, and to have cultivated routine nutrition and exercise habits.

Sabrina Iriarte
14:52 05 Feb 18
These guys are awesome! Love the place with fun and welcoming atmosphere. But most importantly I have been coming here for almost 6 months and already see a lot of progress that I was unable to achieve on my own.

Krystsina Shamanayeva
18:05 20 Jan 18
My favorite gym in the world !!!!

Alexandra Early
02:04 15 Dec 17
When I started with Patrick Bresley (owner) at Foundation Fitness Annandale I was a size 12...nine months later I'm a healthy size 4, and there is still more progress to be made!!! Within the first two months, I was able to notice a difference in my strength. I was getting stronger and able to do things I hadn't before like carry a basket full of groceries with no strain. Training sessions are tailored to your body, needs, and limitations. You will learn all about the importance of nutrition and what your body needs to be healthy not "skinny". Because of the relationship that you will build with the trainers and other clients, you will be motivated to be there every week (actually all the time lol) - you will not receive better attention anywhere else. Join our gym family today...see you there!

Jazmin Albarran
03:44 12 Sep 17
I have been a long-time client of Foundation Fitness. I cannot say enough about how great the experience has been The trainers are fantastic & can assist, not only with building strength and improving your overall fitness & nutrition, but also with injury rehab, stretching, flexibility, expertise in training for competitions such as fitness, figure, strongman/woman, power lifting, etc. , and it is just an overall great environment. I highly recommend you give them a try. You won't be disappointed.

Sue Licatovich
14:04 07 Sep 17
I can't say enough great things about Foundation Fitness. When I first came to the gym, I wasn't sure exactly what I wanted my goals to be. I had always been active, but I had never had any formal training or guidance on nutrition. Working with Patrick, I went from not knowing how to correctly do a pushup to competing in Strongwoman competitions. I have done four competitions in two years (and placing!) and have another one coming up soon! Patrick and the other trainers really work with you and help you step-by-step the whole way to get to where you want to be. The atmosphere in the gym is always high energy and everyone is incredibly friendly and supportive. The wide range of ages, skill levels, and goals make this gym diverse, but it still feels like a family. I'm so happy to be a part of it!

Laura Mancini
02:20 30 Jul 17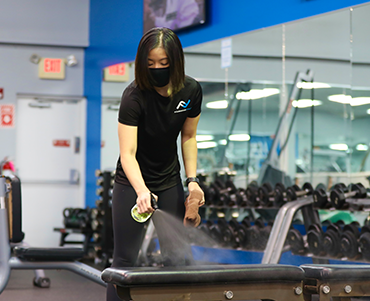 Preventative
ENHANCED CLEANING SCHEDULES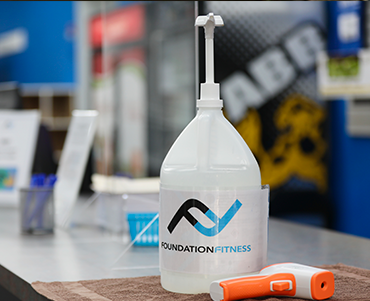 On Entry
IR TEMPERATURE CHECKS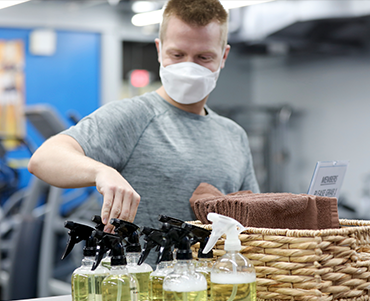 CDC Guidelines
INDIVIDUAL SPRAY BOTTLES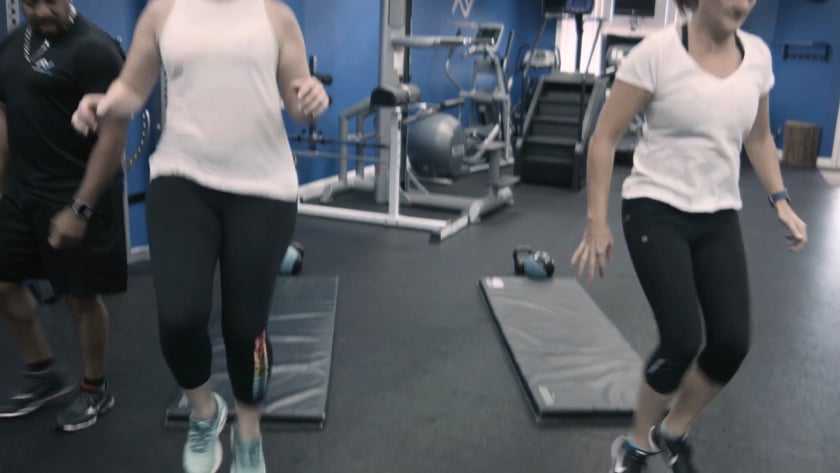 If you're ready to take on the challenge and commitment, join the movement at Foundation Fitness and see what it feels like to #BEYOURBEST!
Join the #BEYOURBEST Movement at Alexandria's Neighborhood Personal Training Studio!