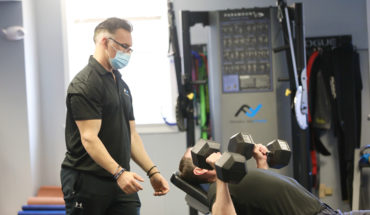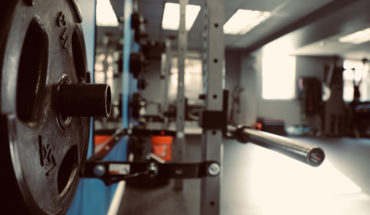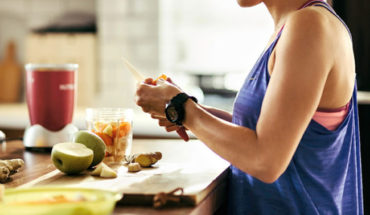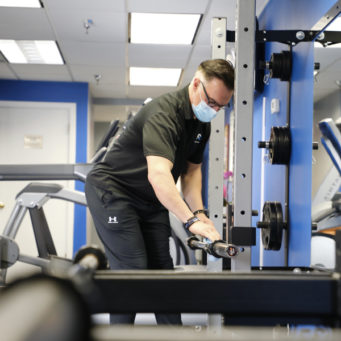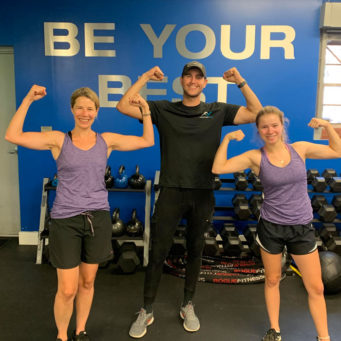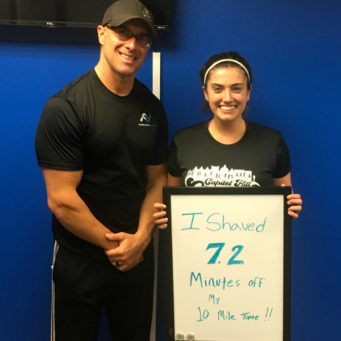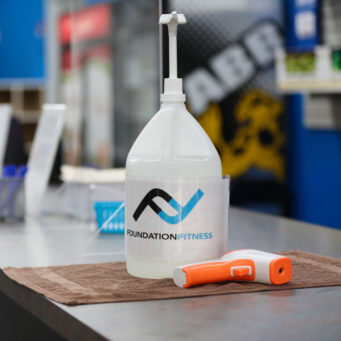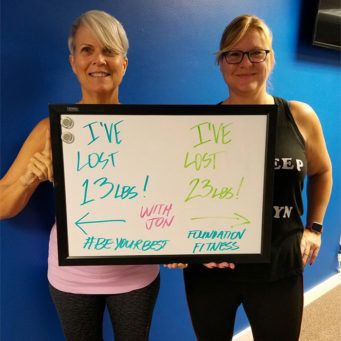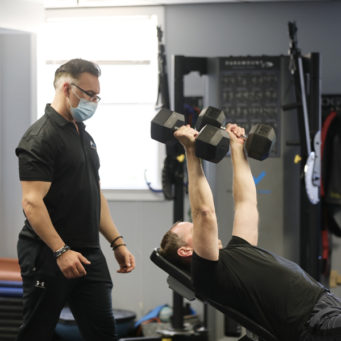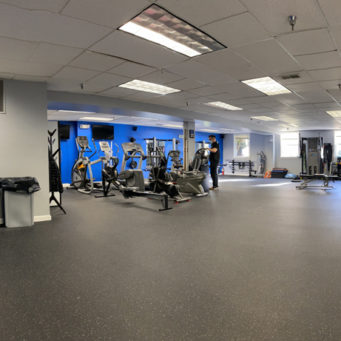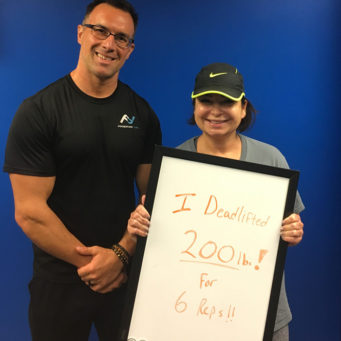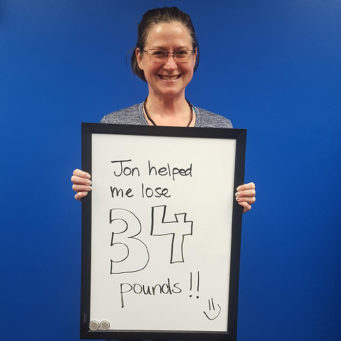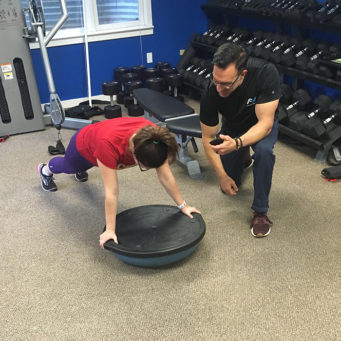 Bald Jason is the absolute best - he works with care and consideration to help all of his clients meet their goals. He is supportive, honest, and always encouraging. His attitude is always positive and he's the best trainer I've ever worked with!

William Harley
16:27 29 Dec 21
I've been working with bald Jason (he has a really nice beard)since August and he is the absolute best. He pushes me hard during every training session and I'm seeing the results! I'm getting stronger and leaner, gaining confidence in the gym, and I've fallen in love with lifting!

Chelsea Young
23:44 20 Dec 21
This past summer, as things started to reopen after the worst of the pandemic, I looked in the mirror and realized I did not look as healthy and in shape as I needed to be. While I could run a few miles with ease, what I really lacked was a strong core and upper body. So thanks to Jason Corbitt and Foundation Fitness, I not only have developed that stronger core and upper body, I cultivated a new found confidence in using the weight room, something I was also very much afraid of trying for most of my adult life. I'm forever grateful to Jason, for his patience, kindness, and willingness to work with me. I wholeheartedly recommend Foundation Fitness. They are terrific.

Alex Rosenwald
17:54 20 Nov 21
I have worked with Jon Ces for several months. I have improved strength, balance, flexibility, lost weight and inches. Who could ask for more?? Well there is more. Foundation Fitness is like a family, you feel a great sense of community and we laugh through all our sessions.Jason runs a great women's bootcamp too! I do this on a drop-in basis. Even though my abilities are not as great as other participants, he meets me where I AM without judgement or pressure. Everything from extending an arm to help me with balance, to my own smaller sized weights, he's on top of it!Great group! I highly recommend Foundation Fitness!

Cindy Bishop
16:52 17 Sep 21
I've been working with Jill for 4 months now and the only disappointment I have is that I didn't start years ago. Excellent trainer, knowledgeable, and versatile in her plans/programs. Now my wife is working with Jill and, as a result, has resolved her back pain. Additionally, Patrick and Jason are excellent managers and worked with me to find the right trainer and a schedule that fit my needs. Best decision I've made for myself - an investment well worth the cost! Ask for Jill!

Keith Kittle
17:34 28 Jul 21
Been training here for 3 years. I find it to be a good space physically and mentally for me, someone who had never strength trained before. The trainers are friendly, attentive, and very invested in seeing people do well. I have always felt supported and listened to, pushed when I needed it but always with my goals in mind.

David Vergano
12:50 28 Jul 21
I started at Foundation Fitness a little over a year ago. Coming in with both preexisting back and knee problems, I knew it was important to join a place that would take these things into consideration. Right from Day 1, it was obvious that I made the right choice. Jason immediately got me starting on a great nutrition program, that was easy to follow and maintain. The workouts are always interesting and changing while at the same time being safe for both my back and knee. I have been able to make great progress over the last year.What also makes this place great, is everyone there is supportive in you reaching your goals. Your workout is catered in you reaching whatever goal you have set out for yourself. I cannot recommend Jason or Foundation Fitness enough, joining will help you reach the fitness goal you have always wanted to achieve.

Brian Kempter
20:58 26 Jan 21
I've been training twice a week with Jon for over a year now. He is incredibly knowledgable and makes each of our sessions fun (as much as working your butt off can be!) I've reached fitness goals that I never thought I would, especially lifting. My strength and self-confidence have really skyrocketed, and I can't thank Foundation Fitness enough for helping me get there. Every trainer here is a true professional and they will help you reach whatever your fitness goals are. Highly recommend them!

Lindsay Kempter (violets_will)
13:43 22 Jan 21
The staff at Foundation Fitness are knowledgable, professional and fun. The facility is clean and I feel safe exercising there during covid given the measures they take to wear masks, sanitize everything being touched, etc. The workouts with Jason were fun (important to me!) and extremely effective. He was able to modify for my injuries and limitations without making me feel uncomfortable. I would recommend Foundation Fitness to anyone looking for personal training!

Brittany Clark
15:53 21 Jan 21
I cannot say enough about Foundation Fitness. The trainers are very professional and knowledgeable. I have not felt like a number like I have in box gyms. I feel that my trainer cares about me, my goals, and everything I need to achieve them. The workouts are great and I feel like they are always making a difference. You cannot go wrong in choosing this place to help you reach your fitness goals!

Shawn Zimmerman
15:55 20 Jan 21
I started personal training with Jon at Foundation Fitness over a year ago now and it's definitely been one of the best decisions I've made. I've tried joining other gyms in the past and working out on my own but I always end up losing motivation after a few weeks. However, with a personal trainer, it's harder to quit as easily when there is someone there to help you achieve your goals and make sure you show up to the gym every time :). Jon customizes each of his client's workout sessions according to their strengths and weaknesses. He has definitely helped me improve in my weight training and motivates me to stay focused on my fitness goals. He is also flexible with scheduling sessions and offer virtual sessions when needed. I always look forward to my training sessions with Jon because I know I'll feel good after an energetic workout session. Jon, and along with everyone at foundation fitness is always so friendly and provides a no-judgment environment! Would definitely recommend to anyone looking to start their fitness journey!

Sabah Nasir
16:52 13 Jan 21
Foundation Fitness is a great place with excellent trainers. I've been working with the trainers here since the summer and have lost body fat and gained muscle. I love that the atmosphere here isn't intimidating, especially for someone like me who is still learning, and it's great to see that people of all ages and body sizes come here to work. I primarily work with Kevin, who is also the owner, and he is accommodating, friendly, and always more than capable in answering any questions I have. If I have a question about a specific exercise and what it does to your body, Kevin can answer it. If I have a question about nutrition, Kevin can answer it and give me a scientific explanation about how that food interacts with your body. Coming to train here actually makes me enjoy working out!

Grace D'Amico
20:00 15 Feb 20
Foundation Fitness of Fairfax is a gem. First and foremost, a big thank you to Jon for training and taking care of me and my wife over the last year. Jon is certainly one of the most experienced and committed trainers around.In the beginning, Jon did a consulting session with us where he asked us about our health goals and our daily nutrition. He came up with a workout and nutrition plan and explained us how not to do everything at once, but try taking small steps everyday and progress. Now, we have workout sessions thrice a week and Jon makes sure we are constantly challenged and pushed more so that we can achieve our goals. He is reliable, punctual, easy to talk to.It is a fun place with kind people who really care for your well being. We highly recommend this place. The professionalism and passion for what they do is second to none. Jon is very helpful, extremely accommodating and let's not forget encouraging and motivating, but the best part of all is that he genuinely cares about his clients.I really can't thank Jon and Foundation Fitness of Fairfax enough!

Rahul Ingle
19:20 06 Jan 20
Very knowledgeable and trained staff. Jason is wonderful. I needed something to supplement my workouts and he worked with me to reach my goals. Originally we estimated it would take 6 months but we've accomplished them in much less time! Very grateful for finding this gem. Check them out!

Erica Christian
10:22 26 Oct 19
Foundation Fitness is a hidden gem in the heart of Fairfax City. I actually look forward to working out! It's a relaxed, friendly atmosphere and Jon is an excellent trainer. He's fun and easy going, but really knows his stuff. His personalized attention ensures I'm doing the exercises correctly and safely. The nutrition aspect of my training has been a game-changer and I'm excited to see how far I can go in my fitness journey.

Chrysi Lopez
01:57 19 Sep 19
I work out with Jon and really appreciate his approach to my work out routine. I am one that does not really enjoy working out but Jon makes it fun and easy for me to come and get it over with. What I notice about this place is how engaging and friendly everyone is. Best place to work out!

Todd Baldwin
18:21 04 Sep 19
I needed short notice training to pass my Army combat physical test and they were very flexible and willing to help me even though I only had 6 weeks before moving to Ft Bragg. I worked with Kevin and he listened to my needs and tailored my exercise and diet. I feel stronger and much more closer to my goals even after only 6 weeks. Thank you Kevin and Foundation Fitness!!!!!

Vlatka Plymale
13:55 27 Jul 19
Individual workouts designed to fit your specific needs/skill level, knowledgeable trainers, and collaborative instruction make getting in shape a positive learning experience with visibly dynamic results. My self-esteem has soared because this is the best I've looked in years. The relaxed, yet focused environment pushes me to reach my goals and unwind after stressful workdays. I love training with Stephen!

Lea Ruiz-Ramon
20:09 18 Jul 19
Amazing experience working out at Foundation Fitness! After gaining ~50lbs with my first pregnancy, I was not only looking to lose the baby weight, but I also wanted a lifestyle change. Before I had my daughter, I wasn't working out much, and I didn't want to be a mom who got tired playing with her kids, so I decided to do personal training. I go to Jason (who is awesome), but I've seen the other trainers work, and they're all good. Jason in particular is great because he holds me accountable and he's fun to work out with. Six months in, I've lost all the baby weight and am still losing. I highly recommend them for any body type, but especially for new moms. For a bunch of buff guys, the trainers are very knowledgeable about postpartum strength needs and followed my physical therapist's guidelines (e.g., no ab stuff or jumping/high impact until diastasis and pelvic floor heal) to a T. 10/10!

Caroline K
17:37 25 Jun 19
I love Foundation Fitness. Before, I was so out of shape, I didn't even know where to start working out on my own. Now, four months in, I can see the progress. I can push myself farther and do more than I ever thought I could. I've even learned to enjoy working out! I recommend Foundation Fitness to anyone looking for a knowledgeable, friendly, and encouraging environment to workout!

Heleena Denison
13:33 18 Jun 19
Not only are the trainers incredibly knowledgeable, but they make it a laid back and enjoyable experience in a small but welcoming space. I've seen them work with all levels of intensity and they're great with flexible scheduling. Plus they gave me a teacher discount 🙂

Geoff Pietrovito
14:11 19 May 19
If you told me I'd enjoy going to the gym after work, I'd tell you you're nuts..but then I'd also be wrong- which is unacceptable. I love coming here! I have been working with Jason to correct my deficiencies and work towards my fitness goals of running and completing triathlons without pain. Ive had chronic IT band and SI joint issues for years. Since coming here and working with a professional 1 on 1, not only have I been pain free, but I've run my fastest 5k in 5 years! They are very accommodating and create a fun, safe environment to train in. I felt comfortable the moment I stepped in there and knew it was the place for me to get the help I needed. Plus, I'm fitting back into clothes I haven't been able to wear for years so I'm a pretty happy camper. Oregon trail here I come!Thanks Jason!

Adrianna Valenti
01:54 02 Jan 19
Foundation Fitness is a fantastic place to train. I had been doing Orangetheory for over a year and had plateaued on any improvements I was making. After signing up with Kevin and Jason I've seen marked improvements in my body and I'm getting to where I want to be.The other benefit is that it's become a family affair for us. My wife and my daughter train with me, so it's become a great bonding experience for us all and teaches my daughter how to be more healthy in an engaging way.

Ed Pederson
22:22 10 Nov 18
I came to Foundation Fitness searching for a solution to chronic low back pain, after not finding long-term relief from other avenues. I had a consultation to discuss my goals, injury history, and workout experience, and then I was introduced to Jon to be my trainer. I've been working out with Jon for about 6 months and I'm thrilled that not only is my back pain mostly resolved, I'm also losing weight and feeling significantly stronger. Jon explains and demos every exercise in a way that's easy to grasp and not intimidating, and he uses a great balance of pushing hard effort while still being encouraging. He personalizes the workouts to my goals and abilities, and mixes up the exercises so that every workout is different but still challenging. To top things off, he's funny and genuinely enjoyable to be around. I learned a lot in my nutrition consult and its helped me make significant changes to my diet. The whole Fairfax team is supportive, incredibly knowledgeable, and makes strength training attainable and satisfying. I'm so happy that I found Foundation Fitness and Jon to help me reveal my inner badass!

Marisa Harrington
17:05 12 Oct 18
I have been training with Jon at Foundation Fitness for over three months. I have never been consistent with exercise or using past gym memberships and I had no idea how to use or lift weights which my doctor had encouraged me to do. I needed to change my behavior and chose to try personal training to try and meet fitness goals. I have no regrets and am happy I took this step.I was afraid of getting hurt when I began due to having a very weakened "core" from previous major abdominal surgeries. Jon took it slow with me at first because of my fears. After several weeks, Jon earned my trust and then began to push me harder so I could get the results I desired. I came in with virtually no upper body strength. I'm aware of Jon increasing weights and reps with an always varied program of exercise and I am feeling fit, stronger and am more confident.Prior to training, I suffered from frequent sciatic pain. I have only had one brief episode of this pain since beginning at Foundation Fitness. Jon is very personable, as is Kevin who gave me nutrition instruction. I look forward to our sessions, enjoy our conversations, and am grateful to be learning things that will benefit me and make me feel better and stronger as I get older (I am mid-50s now).

I've never felt better! My trainer, Jon, varies my exercises and keeps the conversation interesting. He holds me accountable to the goals that I have set for myself. I highly recommend Jon and the entire team at Foundation Fitness.

Connie Dunlop
22:32 13 Sep 18
I've been working with Jason at Foundation Fitness for about 5 months and have nothing but good to say. I initially met with Kevin for an evaluation where we discussed my goals, current habits, and some existing injuries. He also had me do a few exercises so he could analyze my movement. Next he worked up a nutrition plan for me to follow and after years of struggling to lose weight, it was a relief to actually be told to consume more calories for once.I've done most of my training with Jason. He is very encouraging and knows how much he needs to push me without going too far. I'm always surprised when I'm able to complete an exercise I didn't think I could! The workouts are different every time which I appreciate because I get bored doing the same routine all the time. Jason is very knowledgeable and has been able to work around some of my prior injuries without any problems.It feels like everyone at Foundation Fitness is invested in your success and really want to help you achieve your goals, whatever they may be. They are all friendly, helpful, knowledgeable and supportive. There's no shaming, yelling, or negativity of any sort. I can honestly say that I am currently the strongest I have been in my entire adult life and I owe it all to Foundation Fitness and especially Jason.

Jennifer Frazier
14:23 21 Aug 18
I have been training at Foundation Fitness for about 4 months now and wanted to share my experiences. When I first started I met with the owner Kevin, who went over what my goals were, nutrition, and any injuries/ limitations I might have. I did some basic workout things so he could assess where I was at. I told Kevin I wanted to be pushed so he assigned me to the trainer I have at all my appointments, Jason. This is important bc I have been to other gyms where the trainer can be any number of people, on any given day. Jason understands where i am at and pushes me when I need it.I went to Foundation Fitness to be pushed. I have always gone to gyms and worked out. This is different. They push you. In the 4 months I have been there I have noticed significant strength gains and my back, which usually would bother me every few weeks, has not bothered me since I started. If you want to really workout and get results, try this place out. Kevin and Jason know what they are doing and will get you the results.

Great place to train! Extremely knowledgeable staff. Definitely results driven! Highly recommend stopping by for some more information!! Ask for Kevin.

Kevin is really good at what he does. He pushes you but not if something is legitimately painful. He also pays attention to your muscle balance and nutrition.

Brittany Dawson
14:37 11 Oct 17
I've been seeing Kevin for about a year now. When we started, I could barely do 10 push-ups. Now he has me throwing weights like a professional wrastler. He's worked extensively with me on my eating habits, exercise programs, and keeps me apprised to current events.I would highly recommend anyone at Foundation. This is clearly a team of professionals that understand, and are passionate about their field.Check them out

Marlowe ink
14:35 19 Sep 17
My experience at Foundation Fitness - Fairfax has been very rewarding. Kevin is very knowledgeable and he is sure to give a personalized workout every time.

Juliana Arias
18:33 14 Sep 17
Great trainer- my wife loves it here and has made substantial progress with her trainer, Kevin. He motivates her to push beyond her goals and is the first trainer of several she's had who has made it fun at the same time. Highly recommended for people just starting a physical fitness program or for people just looking to improve on what they have already. Go see Kevin

jim miller
00:30 03 Aug 17
My wife told me It was about time I started taking my weight seriously, and that's why I went and sought out a gym I could join. Foundation Fitness happened to be within our neighborhood, so I went and tried them out. I was surprised with the resounding welcome to say the least; these guys have a whole community thing going on here. Glad I joined!"

Pascal Nuwame
20:57 06 Jul 17
Kevin is a great trainer! I have been training with him for about a year and can't say enough good things about him. My abilities have really grown since working with him and my strength has grown so much. We always have fun and joke around which helps, but also kicks me into gear when I need it. I highly recommend Kevin for anyone looking for a personal trainer!

Hyun Miller
14:31 13 Dec 16
After the birth of my first child, I was struggling with not only carrying extra weight, but also adjusting to a new routine of going back to work, raising a family, and finding time to exercise. I was frustrated and self-conscious and felt like I couldn't stick with a workout or diet regime. I found Kevin and Foundation Fitness by searching online and saw that the location was in-between my office and home. I decided to meet and have a consultation, and I'm so grateful I went out of my comfort zone and did this for myself!Kevin met with me to discuss my goals and did a prelim assessment and sample training session. I was hooked. I began working out with him once a week, and then was able to increase to twice a week. At the same time, we reviewed nutrition and he gave me some goals to hit as far as water, protein and calorie intake- which was easy to follow. At each session he would ask me how the diet was going and would offer suggestions. The workouts are tough- and he has a way of pushing you out of your comfort zone, instilling confidence and strength. I not only experienced weight loss in pounds and inches, but also felt stronger, happier, and more confident. Workouts are always changing and becoming more and more challenging- and I look forward to our sessions- they are a great stress relief and I love the challenge!Beyond weight loss, I wanted to get healthier- and Kevin has gotten me there. I even got pregnant again and continued our workouts together (with doctor's approval) until just weeks before my delivery. I appreciate Kevin's friendly demeanor combined with his ability to modify workouts (especially with a growing baby belly!) to keep me healthy and challenged- all at the same time.I would (and do!) recommend Kevin to anyone who is looking to make a change and invest in themselves!

Tiffany Parry
18:21 02 Oct 16
I have been going to Foundation Fitness in Fairfax for the past 4-5 months and it has been a great experience. Jason is awesome. He has helped me with my overall fitness and keep my focus on health and lifestyle changes instead of over-emphasizing weight loss. He is very professional, accommodating and friendly as well. Our workouts have been grueling but rewarding at the same time. PS. I am stronger and feel healthier than I have in a long time and continue to lose weight.

Farah Latif
14:44 07 Sep 16
I have been taking the boot camp classes for three years. Since then I lost weight, increase energy and gain muscle mass with the help of Jason, who had done an outstanding job in setting goals and the steps to achieve them. The boot camp class works well for me allowing me to get my work out before heading out to work. His method of training is not routine is always something interesting it keeps you on your toes. I highly recommend Foundation Fitness to anyone who's looking to improve their health, personal appearance and outlook in life.

Soledad Coronel
00:20 07 Sep 16
I've been taking the boot camp / Fitness classes for almost two years now. I had undergone knee surgery a few years ago and was having difficulty getting up from low height chairs and putting a lot of weight on my knee. My strength has significantly improved, not only around my knee, but everywhere else. I truly enjoy working out with the usual suspects in fitness class, instructed by Jason. ☺

Courtney Brown
13:49 03 Sep 16
I have been training at Foundation Fitness for over two years now with Jason and he has helped me get my life back. I came to him after I had back surgery and I was not sure how to get back into shape. He works with me and pushes me to help me get stronger and I feel better than I have in years. Foundation Fitness will work with you to help you find the right fitness routine. They are the best!

Karen Fortun
00:30 27 Aug 16
If Kevin at Foundation Fitness in Old Town Fairfax could help me, he can help anyone. I showed up at the studio at the end of November 2013 with great difficulty in walking and weighing 165, which is 25 pounds more than I do now. I was nearly 70 years old.At the evaluation, I was able to do half a squat, one push up, and not much more. Sad. In spite of my feebleness, Kevin said that he could help me. So I signed up for physical training and for paying attention to what I ate.At the first workout session, Kevin said that I could eat 1,361 calories a day. He showed me an app for my iPhone, MyFitnessPal. I started logging in the food diary everything I ate. I began paying attention to what I was eating instead of zoning out with a pint of Ben and Jerry's Chocolate Cookie Dough ice cream. I began losing weight at the rate of 3.4 pounds per month until I decided that 140 pounds was an ideal weight. Kevin and I finally settled on a calorie consumption of 1800 calories a day for me.I hurt. I thought that the pain was from atrophied muscles resulting from an hour's commute to a desk job where I ate lunch at my desk nearly every day and did no physical exercise.I spite of the pain, I began exercising under Kevin's direction. I walked across the studio with resistance bands on my ankles, walking on the studio's treadmill each session, lifting my legs and moving them to the side while wearing resistance bands. In the early spring, Kevin asked me to walk on the treadmill in my apartment complex for 45 minutes each day. Initially I hated every minute--and did what he suggested. Listening to music helped.I continued working out with him twice a week. In July, Kevin asked me to consult with the chiropractor who has an office in the studio. Kevin asked because I wasn't getting better even though I had lost weight and had developed muscles in my legs. In October Dr. Farid Mohammadi (the chiropractor) asked me to get X-rays and an MRI of my hip because the pain in my leg had gotten so bad that I had to walk with a cane.When the X-rays came back, even I could see that I needed to have my right hip replaced. I consulted with two orthopedic surgeons, picked one, and got my right hip replaced just before Christmas in 2014.The orthopedic surgeon said that the surgery went "fantastical." The surgery went so well because I had muscles, not flab, to attach to the new hip. I had no pain walking from the day of surgery. I was discharged three days after the surgery. I needed no one to stay with me because I could take care of myself.During recuperating for the rest of December and all of January, I maintained my pre-surgery weight and paid attention to what I ate. I was able to do the exercises that the physical therapist suggested.At the beginning of February 2015, I began working out with Kevin again and have continued my twice-a-week workouts plus walking just about every day.Kevin does push me--that's what personal trainers do. I am dead-lifting kettle bells from the floor of the studio. The kettle bells weigh 40 pounds. I can squat non-stop for 4 minutes, sometimes carrying a free weight of 25 pounds at my neck, and talk at the same time.I can grocery-shop and carry groceries to the third floor of a garden apartment by myself. I can change the sheets on my queen-size bed and rotate the mattress by myself. I can stand for 2 hours without pain or having to sit. I can walk around shopping centers.Best of all, I went to my optometrist about a month ago for my annual check up. I wore my workout pants since I had just worked out with Kevin. The 20- or 30-something women in the doctors' office wanted to know where I got my workout pants because they said I had "killer legs." I told them it wasn't the pants, it was Kevin and the exercise.So if you want "killer legs" or just to feel better, sign up with Kevin at Foundation Fitness in Fairfax today.Jane L.

Amazing Trainers. The Bootcamp is intense and the one-on-one training pushes me to my limits. Exactly what I was looking for.

Lance LeTellier
20:53 13 Nov 13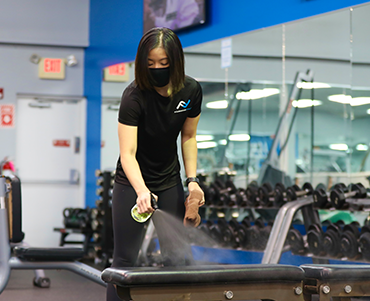 Preventative
ENHANCED CLEANING SCHEDULES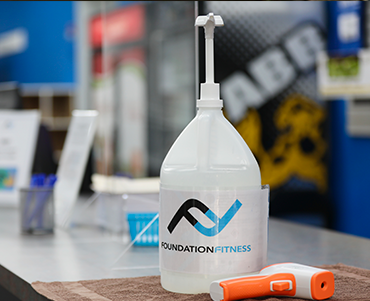 On Entry
IR TEMPERATURE CHECKS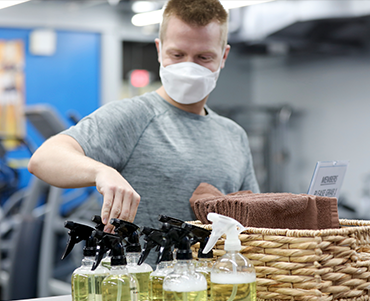 CDC Guidelines
INDIVIDUAL SPRAY BOTTLES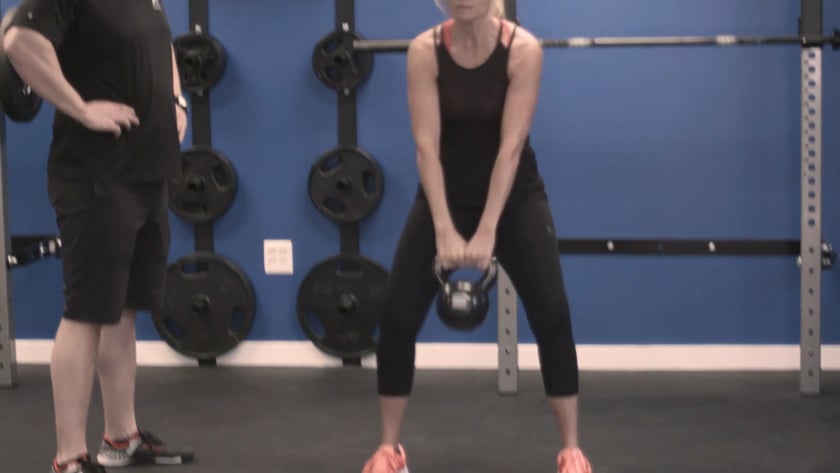 If you're ready to take on the challenge and commitment, join the movement at Foundation Fitness and see what it feels like to #BEYOURBEST!
Join the #BEYOURBEST Movement at Fairfax's Neighborhood Personal Training Studio!