Michael has taught me an abundance about health, nutrition and fitness. He is a very enthusiastic trainer who cares about each and every person at the gym!
Michael has taught me so much about health and fitness that I did not know before. In a very polite and exciting way. So enjoyed my time at the gym and with Michael
rebecca labs
22:55 01 Nov 23
I have been training with Michael Labs at Foundation Fitness in Fairfax for the past six months and find him to be very knowledgeable and passionate about personal training. Michael is very personable and has an excellent ability to communicate and easily assess individual abilities and goals. Michael developed a one-on-one program that matched my abilities and carefully documented my progress with an eye toward making each session challenging and fun.I have decided to take a break from personal training but Michael graciously and generously offered to share his training expertise with me by suggesting an at-home program to closely mimic my fitness program at Fairfax Fitness that I will be able to maintain with my limited amount of exercise equipment.I highly recommend Michael and the other dedicated trainers at Foundation Fitness to anyone looking to start a fitness program or to refresh or improve their fitness goals.
Sarah Drake
22:21 08 Sep 23
I started working out at Foundation Fitness in Jan 2022 with Jason O. then Michael L. shortly thereafter. I've been an athlete my whole life but never done anything personally tailored to me and my individual goals. Working with Michael these past 6 months has been great and really improved my strength and overall fitness level. Why my goal wasn't necessarily weight loss, my physique has changed dramatically! The scale has stayed roughly the same because of the lean muscle mass I've put on but I've lost inches all over my body so I'll consider that a win. Michael was great to train with and I always looked forward to my workouts - not only is he knowledgeable about fitness and strength training, he is one of the easiest people to talk with! It felt more like I was chatting with a training partner than getting personalized coaching and I mean that in the best way possible! The only reason I'm leaving is because I'm moving out of state and I'm sad to no longer be working out there. I'd give this studio 10 stars if I could.
Stephanie Ellis
21:43 24 Aug 23
This review is long overdue. I discovered Foundation Fitness accidentally because it is near my office, and I'm so glad I did. The owner (Patrick) took time to meet with me for the initial appointment and to make sure my trainer would be a good fit. I've trained with Jason C. since May 2022 and have seen noticeable results, even though I haven't been great at fitting in workouts on my own time. Jason tailors workouts to my own changing goals and limitations. He's also very knowledgeable about alternative fitness/leisure activities, such as local hidden-gem hiking trails.
Amy Stevenson-Woods
13:25 19 Aug 23
Everyone is so supportive and patient! The way they tailor each individual's workout and coaching is so helpful. I feel constant encouragement to do and be better at taking care of myself because they care so much!
Jamie Rhudy
15:55 03 Aug 23
Michael is an exceptional gym trainer! His expertise and dedication have transformed my fitness journey. He tailors workouts to individual needs, ensuring progress and motivation. His positive energy and encouragement make every session enjoyable. I've achieved significant results under his guidance. Highly recommended! Thanks, Michael!
charan kandukuri
14:57 27 Jul 23
The training I get at Foundation Fitness is outstanding - first from Jason O and now with Michael who is extremely knowledgeable about physiology and strength training. He created a personal program that is perfectly suited to my strengths and weaknesses and there isn't a session that I leave without feeling so invigorated and ready to take on my day - it is addictive! I always look forward to going and the sessions are over so quickly! Zero regrets signing up for this - so worth it!
Ellen Layman
14:54 06 Jul 23
I knew this gym was going to be the best the second I was sat down with the owner Patrick and given a straight forward one page contract, no tricks, just a commitment that anyone could understand. It was a hefty investment but the best investment i have ever made in my life. I love training with Michael and have been for several months now.Misinformation and inexperience is the reason I signed up, those are the reasons people don't like the gym, luckily the trainers are here to guide you. The truth is going to the gym is wonderful for your body regardless of age and the whole thing is good science just like a lot of other things in life.The trainers here at the gym, they don't just motivate you, they teach you how to be independent, work with you to reach your goals, and truly educate you to empower you.All the trainers are great relatable people who understand what it's like to be new and don't push you at a rate but rather challenge you within great and healthy reason.Doesn't matter whether you train with Michael, Hannah, or Jason they'll all steer you into having a productive fun and great workout that'll have you feeling accomplished. Every time I leave the gym i leave out feeling better than when I entered. Foundation Fitness remains true to its name and will forever be the best gym to me 🤝💪
Youssef Sidki
00:19 30 Jun 23
I started with Foundation Fitness one month ago. Michael is the personal trainer I'm working with and I can honestly say that this is saving my life! As I have aged, my weight has gone up with each passing decade and I was also diagnosed with Type 2 diabetes. I had to do something that was consistent and that would hold me accountable. And while this is not the most economical for my budget, I decided it was time to invest in myself and find a way to make it work. I have not regretted that decision. I feel infinitely better in so many ways (in addition to the weight loss). I am committed for 6 months and look forward to each passing week. Thank you, Michael!
I have been training here for a few months now. The gym has all the equipment I need and the trainers are very knowledgeable and friendly.Hannah is my trainer. She has a vast knowledge of strength training and is always answering my questions and teaching me new things. I have lifted prior to starting a program here, but thanks to the great training here I am achieving greater strength gains than ever before and am seeing muscles that I didn't even know I had.The trainers are very welcoming and you will feel like a regular. I feel like I am working out with both a coach and a friend. I look forward to seeing how far we can go and to gaining the knowledge I need for a lifetime of strength training and healthy habits.
Gari Banfield
04:04 03 Apr 23
I started working out at Foundation Fitness towards the end of Summer 2022 and I have nothing but great things to say about this gym and their trainers! I worked with General Manager Jason Corbitt for my first few weeks where we discussed nutrition and goals for weight loss and strength training for my upcoming my wedding. He introduced me with a detailed plan for me and we got right into the workouts. Super nice and professional and has great taste in music!Having to change time slots, I now work with Hannah who is my current trainer and she's amazing! She's very knowledgeable about nutrition and strength training - I'd be so lost without her! Each session starts with a warm up, then into strength training. With Hannah's guide, she makes sure each lift I make is correct in form to prevent any injuries and to make the most out of each workout. Hannah tracks all of my workouts to make sure I meet my lifting goals and with her help, I've gotten past my personal records on all workouts and I'm getting stronger each week! I look forward to working out with Hannah as her positive mindset, care for me as a client makes feel safe while lifting, and our fun convos in between sets makes coming to this gym all the more awesome. I even referred my husband and we now both work with her!10/10 gym!
I've been working out at Foundation Fitness of Fairfax for about 8 months, and it's been a terrific experience curated by my trainer Jon. I initially went in to rebuild my fitness level, and regain confidence in the weight room. Jon has pushed me to accomplish all of the above, with a great program, dieting advice, and his philosophy of pain-free fitness. Jon is overwhelmingly accredited, and it shows: not only have I become more fit, I've learned something new every time I've stepped in the door. As a former athlete of over 10 years, I have had many aches, pains, and inefficient learned motor patterns which Jon has helped me not only work through, but made me stronger in those weaker spots. Jon's patience to work through exercises with me, explain them in detail, how they should feel, and his ability to correct issues is astounding. Jon has truly made a difference in my fitness journey!
Chase Lattimore
22:53 28 Sep 22
Nice little place to wonder into
Shaun Goolsby
14:18 27 Sep 22
I started working out at Foundation Fitness of Fairfax in February 2022, to get in shape and lose some weight prior to my Wedding this October. Working with trainer Jason Ogden (bald Jason) twice a week has been great. He tailors the sessions to your level and goals and keeps you motivated week after week. The sessions have provided me with the right level of accountability to keep me focused. I've always been athletic/sporty but have never really weight lifted before, and I can tell after just 6 months that I'm stronger and leaner than I have ever been. I plan to continue my training at Foundation Fitness and with 'bald Jason' even after my Wedding.
Erika Hoppner
16:27 28 Aug 22
This gym is great - the trainers are all encouraging and tailor programs to your goals. Bald Jason is a fantastic trainer who makes every session fun and challenges us each time with great results.
I started working with Foundation Fitness at the end of January 2022. Specifically I have been working with my trainer "bald Jason" - he is fantastic! I lost and kept off a lot of weight 20 years ago, but have struggled with 20-30lbs that I have yo yo'd up and down for 20 years. Done lots of workouts, some crazy diets but haven't been able to keep it off. I chose foundation fitness because it is a small fitness center and they have a very inclusive approach to wellness= nutrition and workouts combined. I chose the right place.I continue there because of "Bald Jason" he is incredibly knowledgeable, energetic, accommodating and so so positive! My nature is to be very hard on myself - typical type A who gets frustrated when I don't see results in anything I do. Somehow he has been able to keep me focused on the long game, change my relationship with myself and food, even get me to workout on my own when I am traveling (never happened before!) I think the key to his success beyond his deep knowledge of nutrition and gaining muscle / losing fat, which is vast, he is incredibly invested in my success. Honestly it took me a couple of months to get the food right, but eventually together we figured that out and because the workouts had been very consistent… it paid off. At 60 yrs young, I lost 20lbs, 5% body fat in the last three months and feel fantastic! I have a little more to go, but I am confident this is a lifestyle change and I will get there and stay there. I would encourage anyone who wants to change how they look and feel to join Foundation Fitness and ask for "Bald Jason" (there are two Jason's @FF!) It will be worth the time and money invested in yourself! You will also have a lot of fun. The atmosphere with the other trainers and their clients is great as well.
Colleen Wood
18:35 05 Aug 22
Highly recommend. They accommodate all training levels. I've learned a lot from the emphasis on rest and recovery. Bald Jason is awesome!
Matthew Christian
15:11 26 May 22
I worked with Jason Corbitt for five years and found him to be both a great trainer and a great person. His guidance helped me acheive several personal bests in fitness, including a 12-hour endurance event in California in September 2021. Jason does an excellent job of understanding where you want to go, what your limitations are, and developing individualized workout sessions aligned to your objective. Thanks so much Jason for everything you did for me.
John Hauser
16:58 07 May 22
Great trainers and facility!
Dega schembri
19:33 03 May 22
Wayne Gooden
20:28 16 Apr 22
Great place to reach your goals!! Strong staff and a great space.
I've really enjoyed working out at Foundation Fitness. The general atmosphere is super friendly and the gym is very clean. As for bald Jason (my trainer) I really appreciate his positivity throughout the workouts which helps you push through the tough lifts. I initially had lingering knee pain from an old sports injury and we worked to strengthen the muscles to help get past that. I also like that Jason keeps it simple and looks to the most effective way to achieve results.
Sara Bannon
02:12 06 Apr 22
Halfway into my 5th month of training with Bald Jason at Foundation Fitness of Fairfax, here are my thoughts:FOUNDATION FITNESS (GYM)I was very impressed with my initial meeting with Pat and immediately knew I wanted to train here. Having talked to a lot of trainers in the area, none of them compares to the depth Foundation Fitness goes into in their initial consultation (background, trainers, short/long term goals, nutrition planning, explanation of the process, fitness journey in its entirety.• Gym is very clean/sanitary• Rarely more than 6 people in the gym• Trainers/clients uses an App to track nutrition togetherJASON OGDEN aka BALD JASON (MY TRAINER)Jason is a godsend. He goes above and beyond on finding ways to stretch/work my teres major pain after surgery. He always has an infectious positive energy; it really makes each session enjoyable.• Jason's Motto is "Maximum result with least amount of effort"• Jason focuses on individual needs• He provides constant encouragement and motivation through consistent and regular communication• Heavily focuses on nutrition• Positive attitudeRESULTS (down 14 lbs in 7 weeks)Within the first two weeks of diligently tracking my nutrition, I was down 9 lbs. With continuous training and focusing on my nutrition, not only did I lose weight but able to lift more than I ever could!• More energy• Better sleep• Better posture• Better figure• Better mood (husband confirms)• Increased confidencePOSSIBLE SUGGESTIONSA review is not complete without any constructive feedback. If I can suggest any improvements to make Foundation Fitness even better… hmm• Encourage clients to take several "before" pictures from different angles to compare with later results. For someone like me who doesn't like to take selfies, I wish I had before picture to show you the difference training at Foundation Fitness has made.• Goal Check-In: I gave myself 6 months to build strength, focus on nutrition, lose weight (fat*) but accomplished in 4 months. Re-evaluation goals will be helpful.CONCLUSIONPersonal trainers are not cheap, so it really is an investment, both physically and financially. It's about accountability; having someone dedicated to you and your success, but in the end, I sincerely believe it is worth it, especially at Foundation Fitness.• I highly recommend "Bald Jason", but if he's unavailable, you really can't go wrong with any of the trainers at Foundation Fitness.
Jeannie Ann
16:58 05 Mar 22
Excellent.I have been working with Bald Jason for the past few months. I am getting stronger and he has shown me a lot of exercises to improve my posture.
Simon Laird
21:13 01 Feb 22
My only regret coming to Foundation Fitness is that I didn't start sooner. Due to having RA I experience limited mobility that caused me to begin to lose strength as I wasn't able to lift heavy objects.Foundation Fitness let me know that they would work with me to find ways to regain strength. Bald Jason has been incredible in helping me the past five months. I went from limited mobility to being able to lift more than I've been able to in years.From Jason's modifications in exercises when needed to his flexibility in modifying days when I'm unable to work on what was planned, I can't recommend Foundation Fitness enough.As a VA transplant, I truly hit the jackpot as a member of this gym family and being able to be trained by the ever optimistic and knowledgeable Bald Jason!
Chef Linda Berry
21:15 31 Jan 22
I joined Foundation Fitness about a year ago with the hopes of getting back into good habits, learn new routines, and gain more confidence lifting so that I could do it on my own in the gym. I started working with Jason C right away. He's very knowledgeable regarding techniques and form and eager to share that info with his clients. He was also willing to work with me and be flexible with my crazy schedule. I ended up staying with them 6 months longer than initially planned because of the results I was seeing. I can lift more today than ever and I'm taking these good habits back into my every day life. I recommend this service to anyone who is looking to shake up their routine and needs positive, professional influences to help reach their goals.
Bald Jason is the absolute best - he works with care and consideration to help all of his clients meet their goals. He is supportive, honest, and always encouraging. His attitude is always positive and he's the best trainer I've ever worked with!
William Harley
16:27 29 Dec 21
I've been working with bald Jason (he has a really nice beard)since August and he is the absolute best. He pushes me hard during every training session and I'm seeing the results! I'm getting stronger and leaner, gaining confidence in the gym, and I've fallen in love with lifting!
Chelsea Young
23:44 20 Dec 21
This past summer, as things started to reopen after the worst of the pandemic, I looked in the mirror and realized I did not look as healthy and in shape as I needed to be. While I could run a few miles with ease, what I really lacked was a strong core and upper body. So thanks to Jason Corbitt and Foundation Fitness, I not only have developed that stronger core and upper body, I cultivated a new found confidence in using the weight room, something I was also very much afraid of trying for most of my adult life. I'm forever grateful to Jason, for his patience, kindness, and willingness to work with me. I wholeheartedly recommend Foundation Fitness. They are terrific.
Alex Rosenwald
17:54 20 Nov 21
I have worked with Jon Ces for several months. I have improved strength, balance, flexibility, lost weight and inches. Who could ask for more?? Well there is more. Foundation Fitness is like a family, you feel a great sense of community and we laugh through all our sessions.Jason runs a great women's bootcamp too! I do this on a drop-in basis. Even though my abilities are not as great as other participants, he meets me where I AM without judgement or pressure. Everything from extending an arm to help me with balance, to my own smaller sized weights, he's on top of it!Great group! I highly recommend Foundation Fitness!
Cindy Bishop
16:52 17 Sep 21
I've been working with Jill for 4 months now and the only disappointment I have is that I didn't start years ago. Excellent trainer, knowledgeable, and versatile in her plans/programs. Now my wife is working with Jill and, as a result, has resolved her back pain. Additionally, Patrick and Jason are excellent managers and worked with me to find the right trainer and a schedule that fit my needs. Best decision I've made for myself - an investment well worth the cost! Ask for Jill!
Keith Kittle
17:34 28 Jul 21
Been training here for 3 years. I find it to be a good space physically and mentally for me, someone who had never strength trained before. The trainers are friendly, attentive, and very invested in seeing people do well. I have always felt supported and listened to, pushed when I needed it but always with my goals in mind.
David Vergano
12:50 28 Jul 21
I started at Foundation Fitness a little over a year ago. Coming in with both preexisting back and knee problems, I knew it was important to join a place that would take these things into consideration. Right from Day 1, it was obvious that I made the right choice. Jason immediately got me starting on a great nutrition program, that was easy to follow and maintain. The workouts are always interesting and changing while at the same time being safe for both my back and knee. I have been able to make great progress over the last year.What also makes this place great, is everyone there is supportive in you reaching your goals. Your workout is catered in you reaching whatever goal you have set out for yourself. I cannot recommend Jason or Foundation Fitness enough, joining will help you reach the fitness goal you have always wanted to achieve.
Brian Kempter
20:58 26 Jan 21
I've been training twice a week with Jon for over a year now. He is incredibly knowledgable and makes each of our sessions fun (as much as working your butt off can be!) I've reached fitness goals that I never thought I would, especially lifting. My strength and self-confidence have really skyrocketed, and I can't thank Foundation Fitness enough for helping me get there. Every trainer here is a true professional and they will help you reach whatever your fitness goals are. Highly recommend them!
Lindsay Kempter (violets_will)
13:43 22 Jan 21
The staff at Foundation Fitness are knowledgable, professional and fun. The facility is clean and I feel safe exercising there during covid given the measures they take to wear masks, sanitize everything being touched, etc. The workouts with Jason were fun (important to me!) and extremely effective. He was able to modify for my injuries and limitations without making me feel uncomfortable. I would recommend Foundation Fitness to anyone looking for personal training!
Brittany Clark
15:53 21 Jan 21
I started personal training with Jon at Foundation Fitness over a year ago now and it's definitely been one of the best decisions I've made. I've tried joining other gyms in the past and working out on my own but I always end up losing motivation after a few weeks. However, with a personal trainer, it's harder to quit as easily when there is someone there to help you achieve your goals and make sure you show up to the gym every time :). Jon customizes each of his client's workout sessions according to their strengths and weaknesses. He has definitely helped me improve in my weight training and motivates me to stay focused on my fitness goals. He is also flexible with scheduling sessions and offer virtual sessions when needed. I always look forward to my training sessions with Jon because I know I'll feel good after an energetic workout session. Jon, and along with everyone at foundation fitness is always so friendly and provides a no-judgment environment! Would definitely recommend to anyone looking to start their fitness journey!
Sabah Nasir
16:52 13 Jan 21
Foundation Fitness of Fairfax is a gem. First and foremost, a big thank you to Jon for training and taking care of me and my wife over the last year. Jon is certainly one of the most experienced and committed trainers around.In the beginning, Jon did a consulting session with us where he asked us about our health goals and our daily nutrition. He came up with a workout and nutrition plan and explained us how not to do everything at once, but try taking small steps everyday and progress. Now, we have workout sessions thrice a week and Jon makes sure we are constantly challenged and pushed more so that we can achieve our goals. He is reliable, punctual, easy to talk to.It is a fun place with kind people who really care for your well being. We highly recommend this place. The professionalism and passion for what they do is second to none. Jon is very helpful, extremely accommodating and let's not forget encouraging and motivating, but the best part of all is that he genuinely cares about his clients.I really can't thank Jon and Foundation Fitness of Fairfax enough!
Rahul Ingle
19:20 06 Jan 20
Very knowledgeable and trained staff. Jason is wonderful. I needed something to supplement my workouts and he worked with me to reach my goals. Originally we estimated it would take 6 months but we've accomplished them in much less time! Very grateful for finding this gem. Check them out!
Erica Christian
10:22 26 Oct 19
Foundation Fitness is a hidden gem in the heart of Fairfax City. I actually look forward to working out! It's a relaxed, friendly atmosphere and Jon is an excellent trainer. He's fun and easy going, but really knows his stuff. His personalized attention ensures I'm doing the exercises correctly and safely. The nutrition aspect of my training has been a game-changer and I'm excited to see how far I can go in my fitness journey.
Chrysi Lopez
01:57 19 Sep 19
I work out with Jon and really appreciate his approach to my work out routine. I am one that does not really enjoy working out but Jon makes it fun and easy for me to come and get it over with. What I notice about this place is how engaging and friendly everyone is. Best place to work out!
Todd Baldwin
18:21 04 Sep 19
I needed short notice training to pass my Army combat physical test and they were very flexible and willing to help me even though I only had 6 weeks before moving to Ft Bragg. I worked with Kevin and he listened to my needs and tailored my exercise and diet. I feel stronger and much more closer to my goals even after only 6 weeks. Thank you Kevin and Foundation Fitness!!!!!
Vlatka Plymale
13:55 27 Jul 19
Individual workouts designed to fit your specific needs/skill level, knowledgeable trainers, and collaborative instruction make getting in shape a positive learning experience with visibly dynamic results. My self-esteem has soared because this is the best I've looked in years. The relaxed, yet focused environment pushes me to reach my goals and unwind after stressful workdays. I love training with Stephen!
Lea Ruiz-Ramon
20:09 18 Jul 19
Preventative
ENHANCED CLEANING SCHEDULES
On Entry
IR TEMPERATURE CHECKS
CDC Guidelines
INDIVIDUAL SPRAY BOTTLES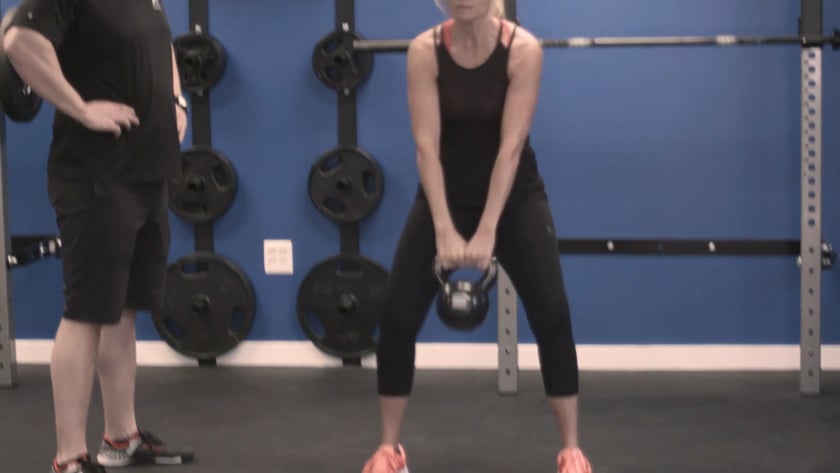 If you're ready to take on the challenge and commitment, join the movement at Foundation Fitness and see what it feels like to #BEYOURBEST!
Join the #BEYOURBEST Movement at Fairfax's Neighborhood Personal Training Studio!