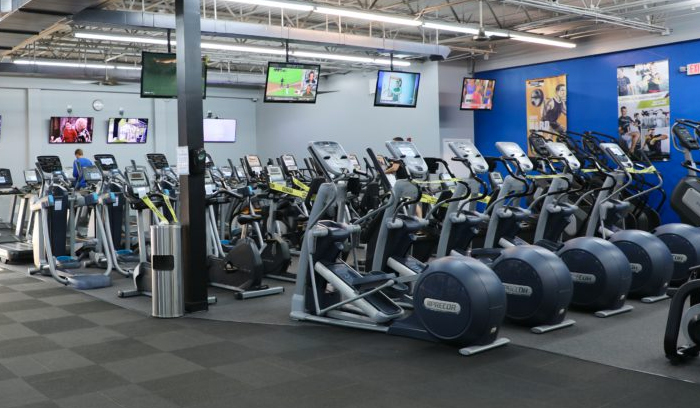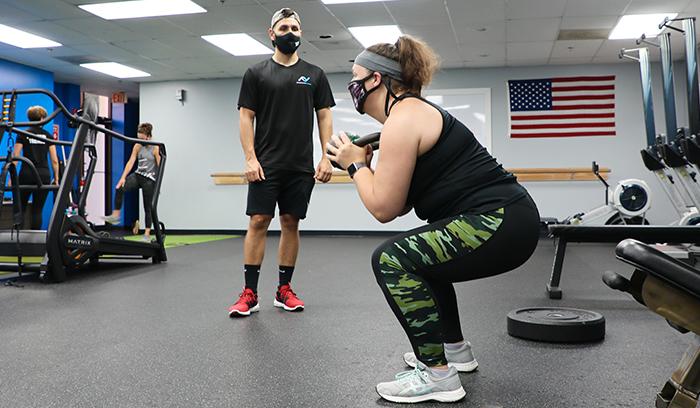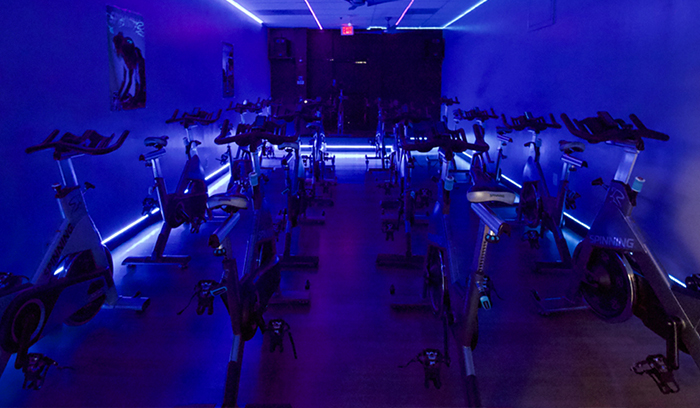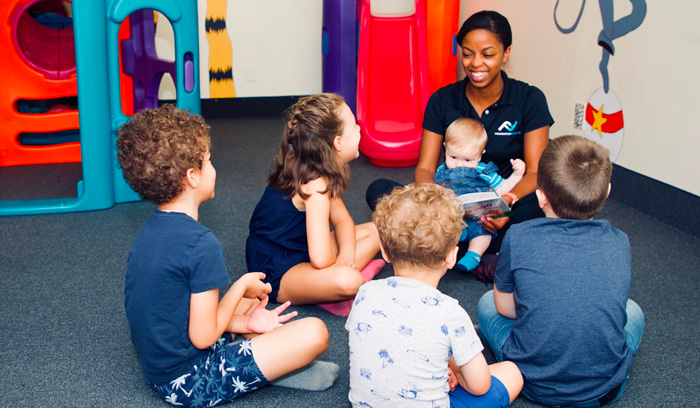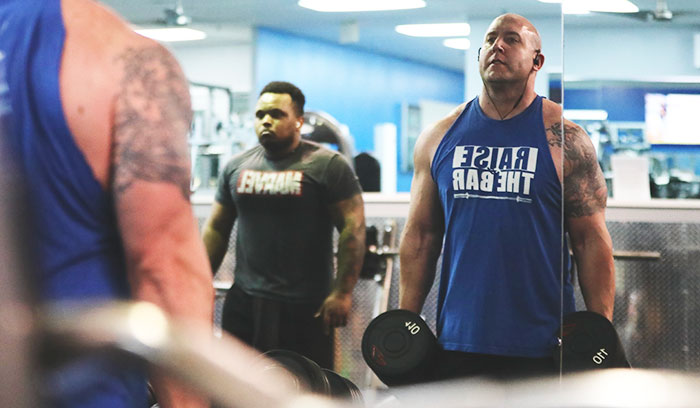 Great mid-sized gym that caters to most fitness goals. Joined about a year and a half ago. Equipment is not bad at all. Absolutely love the Hammer Strength equipment which most corporate gyms do not have. Foundation Fitness caters to most fitness goals with their wide variety classes, equipment, and trainers. Their personal trainers are professional and educated in their field. I personal know a few of them and their history. The only con is to update their free weight benches, ez-bar weights, and add a few more free weight benches to the floor, which they are working on. I can see in another few years this gym will be superb.

Foundation Fitness is a great gym. The gym is clean and equipment is always available. There is plenty of parking and it is easy to get in and out. Staff is very professional. Suzie is especially friendly and helpful.

Mike Maker
15:53 23 Dec 21
I switched from Golds gym to here and haven't regretted it since! Staff is always welcoming, friendly and helpful. The gym also always spotless!

Marissa DiBuccio
16:04 22 Dec 21
As the Massage Therapist at Foundation Fitness Annapolis, I see so many happy and grateful members working with their trainers. And those who don't work with the trainers enjoy their workouts and the camaraderie. The Staff is friendly and very helpful. I'm so grateful working here and helping sooth tired or achy muscles on the massage chair or for 30 or 60 minute massages in my office.

Peggie O'Dea
01:40 08 Dec 21
Nice staff and super clean!

I love this gym! Parking is easy, the staff is friendly and it's clean! It's the perfect size with enough equipment.

Christine Marshall
21:07 26 Nov 21
This place is a hidden gem! I've lived in Annapolis the last 7 years and I've tried every fitness center around and I have to say this is by far my favorite. From the free weights to the sauna, it has everything you need. Not to mention unlimited guest passes. What else could you ask for?! 5 out of 5 stars for sure.

craig riccini
16:09 25 Nov 21
Best Gym in Annapolis!the new hours are a plus! Really Clean! Friendly stuff! I recomend!

Claudio Hernandez
15:42 25 Nov 21
Great environmentIs like having your own gym at homeHighly recommend

Fernando Castro home services LLC
12:41 25 Nov 21
Love my gym (this gym). Foundation Fitness is fun, clean, and full of awesome employees. It has a great atmosphere and excellent hours. I'm so glad I joined!!

Matthew Bodmer
12:32 25 Nov 21
Great gym with very friendly and helpful staff. Plenty of equipment that is kept clean and updated on a regular basis.

The equipment and facility are always clean and well maintained.

Jess Gunter
03:26 23 Nov 21
An exceptional fitness facility just off Bestgate Road near Annapolis Mall. The gym is located in a safe area and has a vast amount of free parking. The gym is up to date with high quality equipment that is kept maintained. The gym has a very high standard of cleanliness. The membership is diverse as well as warm and inviting and always ready to help you. The trainers are professionals who care about their clients. The gym has Hammer Strength treadmills, ellipticals, stairmaster, Hoist resistance weight machines, free weights, kettlebells, Hammer Strength dumbbells, TRX, battle ropes and everything you need to stay healthy. The gym has a wide variety of group fitness classes throughout the day as well as a well stocked nursery for young children, I work out 3 days a week and have been a member since May. I highly recommend you visit if you are interested in improving your health. If you visit, ask for Suzi Wood who is a excellent personal trainer. Check it out!

Mike Bates
00:52 22 Nov 21
A gem of all gyms. Foundation Fitness is a great place to keep your health on track. My trainer Dakota makes all of my workouts fun but challenging. If you are looking for a gym that is more of a community, than this is your place.

Zack Beukers
14:11 20 Nov 21
One of the best gym in Annapolis! And I'm so proud to be part of it! Plenty fitness classes live and virtual plenty space we are the only club with childcare and even better new hours from 4am to 12am(midnight) here's another review from a member!

eduardo santillan
11:45 20 Nov 21
I have been a member of this gym for many many years and would never consider changing.I do group classes and would like to say that Eduardo is my mainstay. Eduardo's classes are entertaining, refreshing and alway provide a spectacular workout that is fitted to your own abilities. I look forward to these classes every day.

Ashley and Staff,Thank you so much for all you've done for our kids! The care you've given to Ethan and Josiah the last few years has been truly OUTSTANDING! Words truly cannot express our gratitude! We appreciate all the craft you and your staff do with them.My boys love coming to here; they always have fund and good time with all of you!Kind regards,Kevin A

Kevin Atanasov
15:26 19 Nov 21
Longtime member of foundation fitness. The gym is welcoming, there is plenty of space and it never seems to feel crowded. There is a great variety of equipment to use. My favorite part of the gym is the group fitness classes - the instructors are all fantastic and Eduardo in particular brings incredible energy and fun to every class he teaches. Highly recommend giving it a try (go check out a body combat class with Eduardo, they're great fun and a great workout)!

Best gym in Annapolis! Super friendly staff, new equipment, and great hours!

tori wentz
14:06 19 Nov 21
The Fitness Classes at Foundation are Awesome!! Eduardo is my absolute favorite and teaches the Les Mills Body Combat and Zumba classes. He is energetic, encouraging and makes class fun. I have actually attended classes at other gyms in town just to be in his classes. If you are looking to burn lots of calories and be in a supportive environment, I highly recommend checking out one of his classes. Thanks for all you do Eduardo!! You are the Best!!!

Ashley Crossland
01:49 19 Nov 21
I've worked out with a couple of great trainers there. All the equipment is new and clean and well-maintained staff is friendly it's never too crowded because of all the equipment they have. It's a nice size Gym not too big not too smal.

Ronnie Harmon
13:19 18 Nov 21

Nick Ocasio
11:34 18 Nov 21
I used to attend other gyms around the area until I found this gem. The gym just went to new hours of operations giving me more time to workout earlier in the morning. The equipment and facility are always clean and well maintained.

Enrique Burgos
22:50 17 Nov 21
Good-sized gym, has just about any piece of equipment or free weights that you'd want. It could use a couple more squat racks and flat bench stations, but getting one usually isn't an issue. Props to Eduardo, the hardest working trainer in Annapolis! I haven't taken any classes with him, but he's always there first thing in the morning, and if he's not helping someone then he's cleaning up and just keeping the whole gym in good shape. With the new extended hours (key-fob access), the gym has become an even better place.

Excellent gym, when my gym (24 hr) shut down I decided to give foundation a try and Im very happy I did. The staff does an amazing job of keeping everything clean and in order and the new expanded hours is a huge plus!

Nicolas Rosseau
14:30 17 Nov 21
I'm so happy with with this gym special with the new extended hours 4am to 12am(midnight) now I can come in to get my workout before 5am and get to work after that! Also the gym is clean alway use the steam room and sauna! Great stuff special Ed !

Rutilio Iraheta
09:48 17 Nov 21
Foundation Fitness is a premier facility. The equipment is numerous, clean and perfectly maintained. The staff are professional and friendly. I didn't think I'd be motivated by Virtual Classes - BUT in these different times - they are the BEST to work out with. I especially love the Body Pump 60 min. of weight lifting class. Eduardo's Zumba is awesome and Marsha does the best brain challenge during a step class that I've ever worked at; My Personal Trainer is Dave Topp and he's relentless, knowledgable and rarely cuts me any slack....but that's what I want from a professional trainer. It's a gift to yourself to be part of this gym and it will welcome you, challenge you, and keep you coming back for more.

Eenee Ferrano
23:44 16 Nov 21
What can I say Foundation Fitness has been the answer to lose 25lbs that I put on during Covid. My fitness trainer Ross designed a program to achieve every goal I stated when we first met. It's nice that FF hires staff that LISTEN and follow through an their commitment to you. Keep up the great team!!!!

Tom Crennan
16:15 12 Nov 21
Moved up this way and joined this gym 3 years ago. It's an awesome facility with great equipment and classes. I highly recommend it! Also, shout out to personal trainer, Suzi who helps keep my wife and I motivated.

brandon landymore
13:55 12 Nov 21
A.J. Johnson is an awesome trainer. He has a warm, caring and encouraging personality. I've learned a lot and have progressed during the short time I've been training with A.J. I can't recommend him enough.

Mitch Yockelson
13:19 12 Nov 21
Great place to workout. Lots of equipment and options. Clean. Good hours. Friendly knowledgeable staff. Highly recommend.

Dawn Savage
20:43 11 Nov 21
Biased because I'm an employee. The childcare and gym take pride in supporting clients, cleaning, and hard work. If your interested in a trainer - I highly recommend Dave! If your interested in childcare - please reach out to Ashely Hull!

Cori Wilson
15:09 11 Nov 21
I have really enjoyed going to this gym! It is very clean and the staff is very kind (Suzi especially is so welcoming!) Looking forward to continuing to stay healthy with all of the great things this gym has to offer!

Lauren Hill
02:06 10 Nov 21
I find the staff to be quite good.Suzi Woods is a great trainer and quite the greeter .they have everything thing here and it's lots of space.

Ned Brooks
17:51 09 Nov 21
I totally enjoy Foundation Fitness. Love the classes and the trainers. The staff is helpful and friendly and the equipment is top notch!

Mary Beth Jones
14:32 05 Nov 21
Been coming for years and have never been let down. Very friendly staff, especially Suzi who always makes you feel welcome.

Jesse Brown
14:07 05 Nov 21
My wife and I joined this gym after moving to the area and it has been the best.The atmosphere is incredible, there is plenty of new and updated equipment and the staff is very interactive and friendly.

Howie stettmeier
23:01 04 Nov 21
Awesome gym, tons of equipment, super helpful staff and Great trainers!! The new treadmills are very high quality as well!

Jack Kelly
11:57 02 Nov 21
Foundation fitness is an amazing gym, it's my home away from home. The staff is extremely encouraging and is dedicated to helping me achieve my fitness and health goals. My personal trainer Suzi goes above and beyond to find ways to help keep me motivated to stay on track and see results. I highly recommend Foundation Fitness!

Carissa Landymore
10:35 30 Oct 21
I enjoy the equipment, staff, and kids club! Suzi is always so friendly and helpful. I am so happy I joined the club! 🙂

Shannon Maker
16:25 29 Oct 21
La comodidad es la calidad, excelente gimnasio100% recomendado 😎

Christian GONZALEZ
21:57 14 Oct 21
I have been a member since March. Eduardo who instructs the Zumba class has done a fabulous job.. I look forward to attending his class.

gloria simmons
20:32 14 Oct 21
I am someone who has been intimidated by gyms and personal training until I found Foundation Fitness. I have had to best experience at this gym with the staff, facilities, classes and personal training. I cannot thank AJ enough for how he has helped me become stronger and more confident in working out and meeting goals and he always does so in the most encouraging and supportive way. I could not recommend him more for personal training! The gym is always clean and well kept. It is also a very large gym with a huge variety of equipment and work out areas/rooms to get any type of workout in, even during peak hours. And the entire staff is SO NICE and HELPFUL!

Kristin Sullivan
20:40 13 Oct 21
Amazing staff! Tons of equipment & very spacious!

Keeks Queene
18:46 13 Oct 21
Lots of equipment and very spacious! Friendly staff as well.

India Roebuck
18:46 13 Oct 21
Love this gym and the staff is always professional and polite! It doesn't get to crowded and they have everything you need to have a great workout. 5/5 stars!

madi white
18:45 13 Oct 21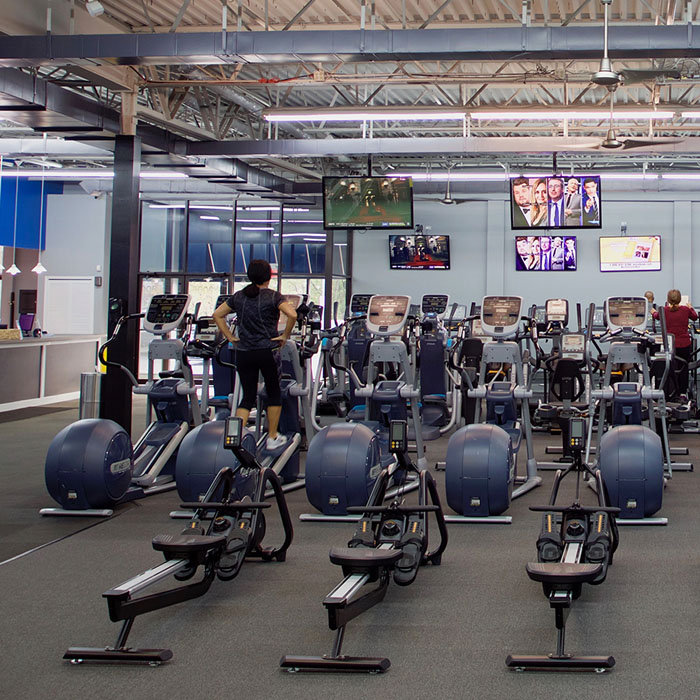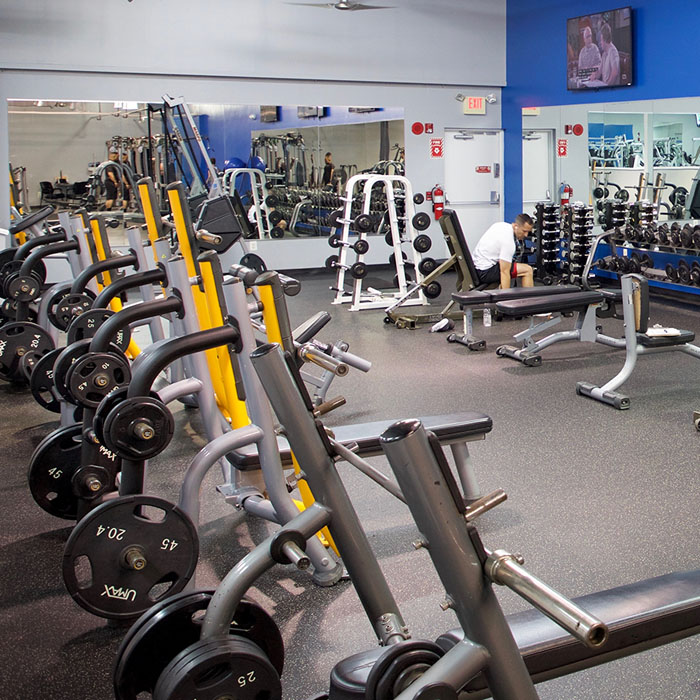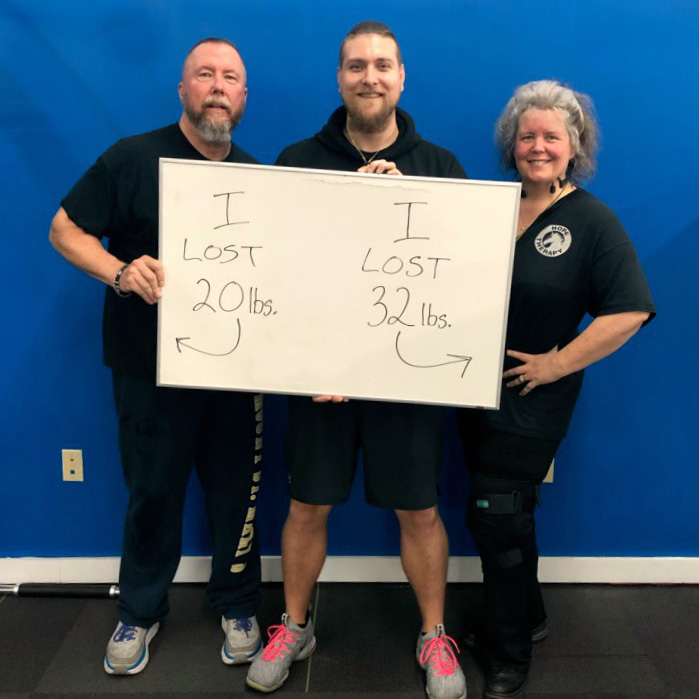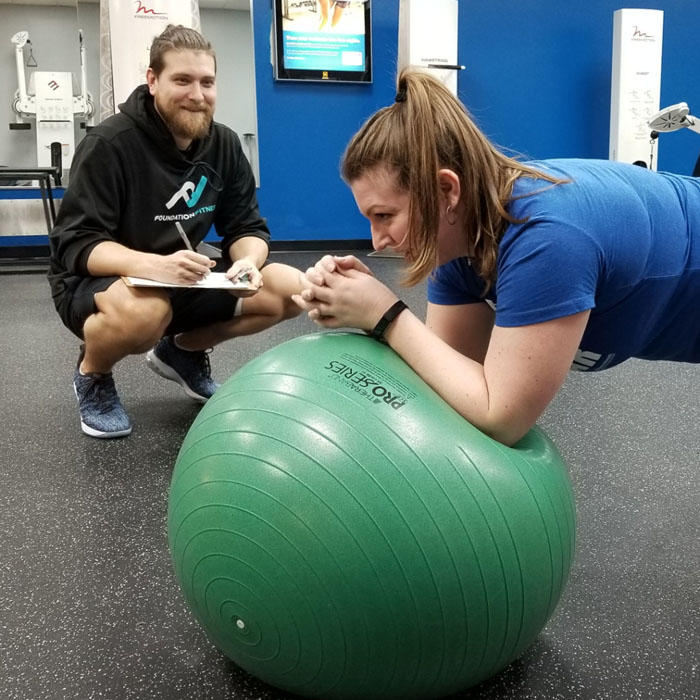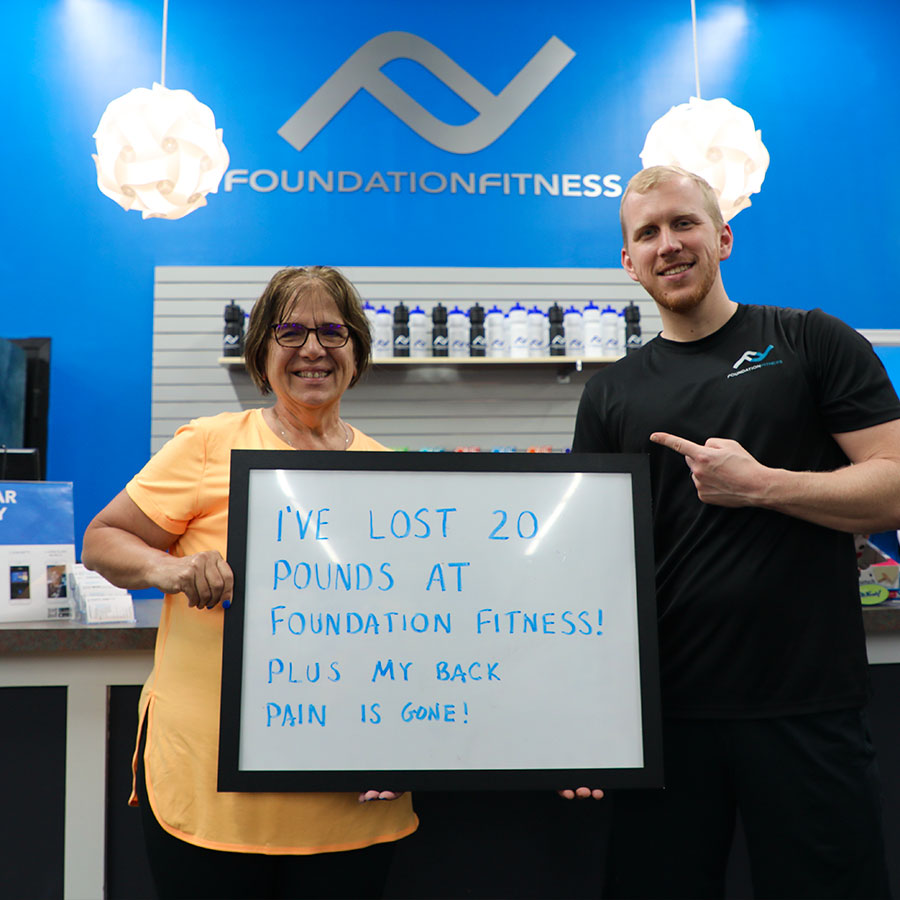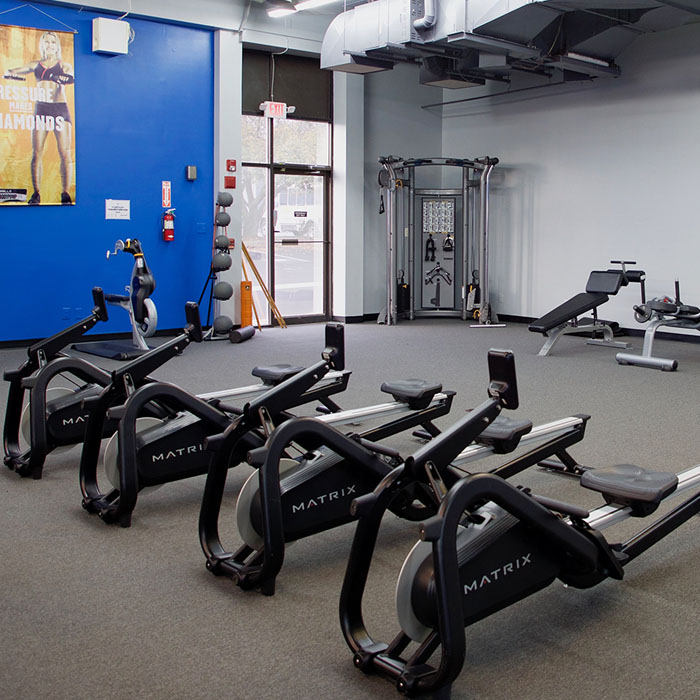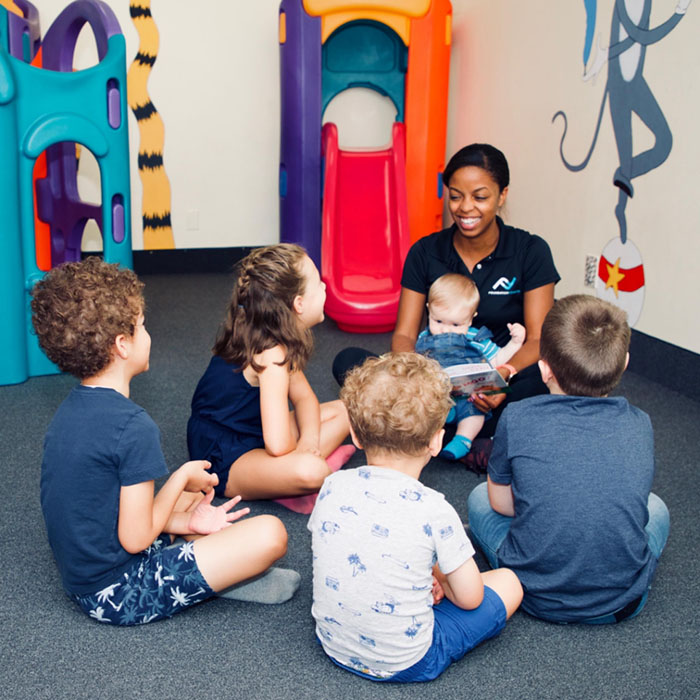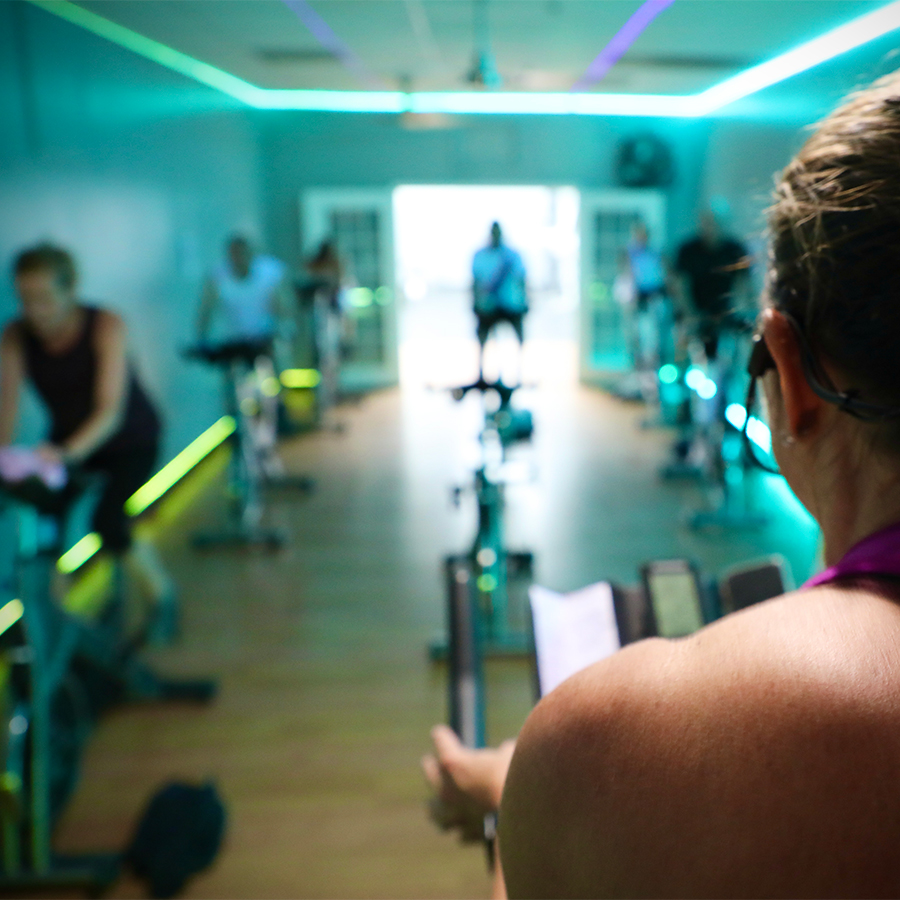 Join the #BEYOURBEST Movement at Annapolis' Neighborhood Gym!