Number of Members Currently at Foundation Fitness of Annapolis
0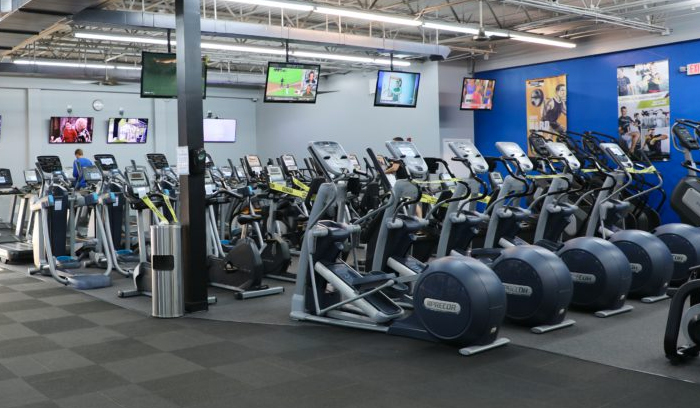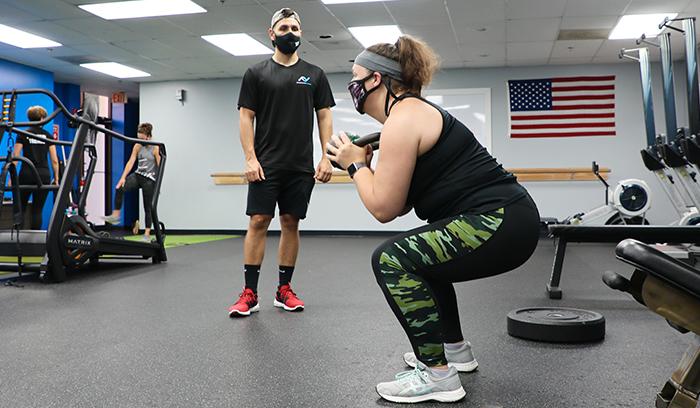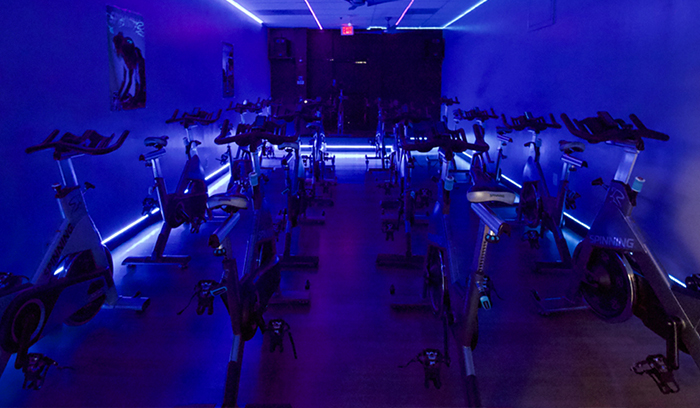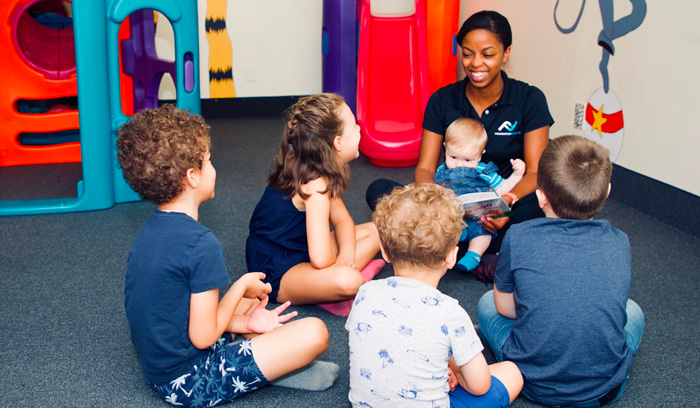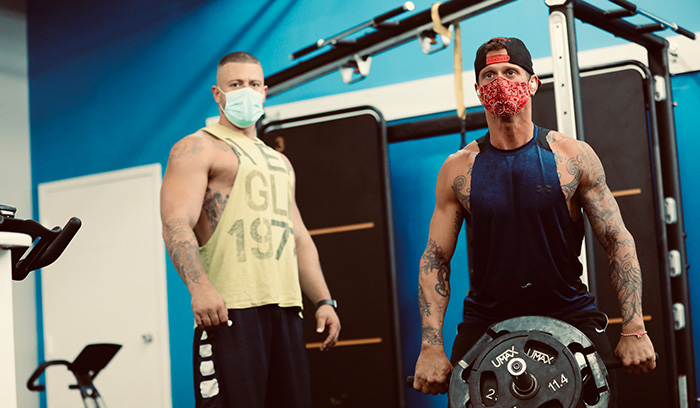 foundation fitness is the best gym I've been to. Not only is it huge, clean, and well organized, but the people at the gym are amazing.It has a family feel and everyone cheers each other on! I've been going to foundation fitness for almost 3 years and have learned a lot, and can't wait to keep getting stronger and better!

Jodi Powers
07:27 15 Jan 21
Love this gym. Clean great machines and environment!

Ryan Jones
02:54 28 Sep 20
I like it.Great equipment. Hammer strength, free weights, squat racks, lots of good machines plus free weights, good setup. Cardio seems good too but I dont really utilize it. Good mix of people, haven't ran into the typical "gym bro/"which way to the locker room bro" types.Open till 10 during the week, 7 on weekends, wish it was open a little later especially in weekends.They have month to month contracts available which you can cancel at anytime which is always a huge plus in my book. And my favorite little feature they added, is everyone gets their own small bottle of cleaning solution with a towel to wipe down equipment when they walk in, I really like that.Okay that's my review, good job Foundation Fitness!

True Review
19:12 24 Sep 20
Good machines, showers, wipes, and helpful staff.

Tyler Woods
11:51 18 Sep 20
Great gym, friendly staff

Thomas Spence
19:26 25 Aug 20
Outstanding gym. It's always very clean, has good equipment, plenty of space, and good locker rooms. Also, the front desk staff are very helpful and friendly! Would recommend to anyone!

Maisha Renda
06:48 11 Aug 20
The equipment is all new, always clean. The people and management are friendly and helpful without being intrusive.

Theresa Henderson
20:36 06 Aug 20
I like this place because has great classes as Zumba, bodypump, yoga, barre, and more.The staff and trainers are friendly.

I love my Crochet
16:27 11 Mar 20
Great gym that has the latest equipment and great classes

Maxim Orlov
20:38 15 Jan 20
Great staff and accommodations!!

Ally Weller
20:29 15 Jan 20
Great facilities and extremely friendly staff!

chase schulte
20:28 15 Jan 20
Belong to this gym for over a year and I love it!!

sheridan mcfall
20:27 15 Jan 20
Great equipment and service!

Eva Coleman
20:22 15 Jan 20
This is the best gym in Annapolis. Friendly staff, always clean, and never too crowded. I highly recommend it.

Jeff Stockdale
20:01 15 Jan 20

amazing people. never too busy. service dog friendly!

Madelaine Garner
19:49 15 Jan 20
This place is great! I always get a great workout. Lots of new equipment and great locker rooms.

Jessica Estes
19:42 15 Jan 20
Great gym. Easy to get around . not over crowded. Good employees always helpful.

Michael Cappetta
19:03 15 Jan 20
Smaller gym. Has everything you need. Not too crowded even at the busiest times. Should of went here a lot earlier than the 24hour that's in town

Tripp Sheppard
18:30 15 Jan 20
A great gym with friendly staff!

Christopher Edge
18:19 15 Jan 20
Nice stuff and people. I strongly recommend

Sara Araújo
17:38 15 Jan 20
Love the weight room and how everything is set up. Look forward to going there everytime

Love this gym! Really wonderful mix of people, have never wanted for a single piece of equipment, and it's always so clean.

Madison Curtis
17:37 15 Jan 20
Great gym. Even better people.

Alex Fernandez
17:10 15 Jan 20
Great gym great equipment good people

randall simmet
16:46 15 Jan 20
Great gym very clean and professional staff. Large assortment of equipment.

Lillie Harrison
16:23 15 Jan 20
This is by far the best gym AND staff in town! The trainers are knowledgeable and friendly. I became a member specifically because it isn't a pretentious gym like so many in Annapolis. The Foundation Fitness Fam is a good one to be apart of 💪

Nahla Aljinabi
16:11 15 Jan 20
Love foundation fitness! It's a great gym. Highly recommend!

Alson Wilson
15:59 15 Jan 20
place is excellent. staff is great and knowledgeable.

Ben Chapman
15:56 15 Jan 20
Move up this way recently and joined this gym. Just renewed for a second year.

brandon landymore
15:17 15 Jan 20
I've been working out at this gym for over a year now and I love it! Nice equipment and great friendly staff.

happykitten 17
14:42 15 Jan 20
I went from 245lbs to 167lbs in 6 months the wide variety of machines and overall great customer service makes you want to come to the gym everyday day. I strongly recommend joining here!

Christopher Lesica
23:09 13 Jan 20
Foundation Fitness offers the best value in Annapolis. They have every piece of equipment you could ever want, and it's never overcrowded so you NEVER have to wait to use something. The staff is incredibly friendly and knowledgeable. Classes are abundant and you can always get a spot, even last minute. If you're looking for a new gym in Annapolis or just need a switch from the overpriced and always crowded alternatives, swing by and check it out!

Scott Davis
21:54 13 Jan 20
Been a member here for 3 years. Best gym in Annapolis hands down

Phillip Valliant
21:14 13 Jan 20
Love this gym! Fully loaded with all of the equipment you need, never too busy even during the after work hours, and a friendly staff always checking in

Drew Weigman
21:06 13 Jan 20

jean torres
20:49 13 Jan 20
It has everything! They make it too easy to be great!

Best fitness place in Annapolis! Friendly staff and spacious gym with lots of different weight equipment for lifters as well as plenty of cardio equipment. Highly recommend to anyone in the area looking for a place to workout. They also offer a free day pass if you're looking to test the place out!

Lauren Kromas
20:40 13 Jan 20
Great staff. Awesome equipment. Friendly vibe.Always clean. Definitely recommend!

Barrett Berman
20:38 13 Jan 20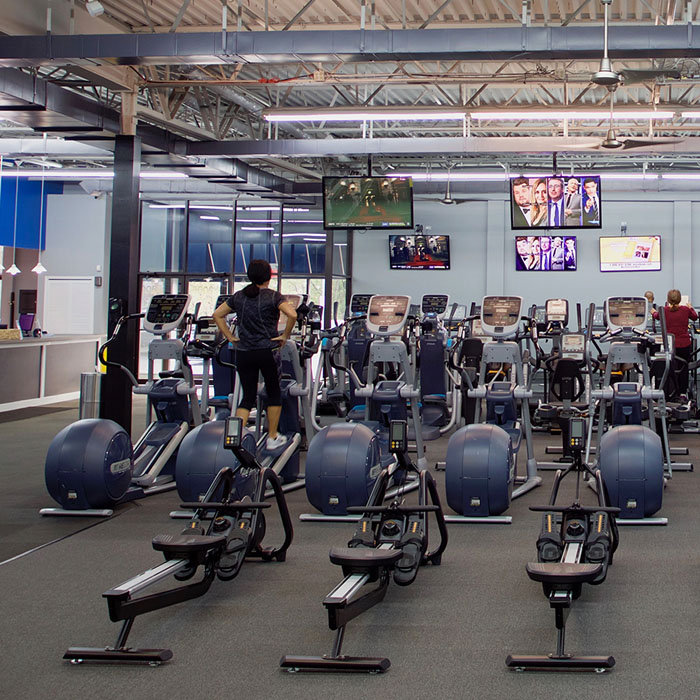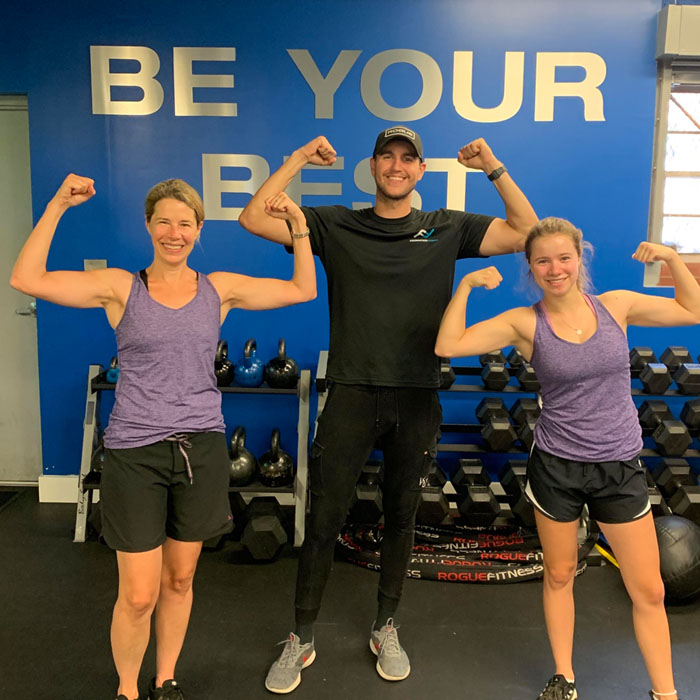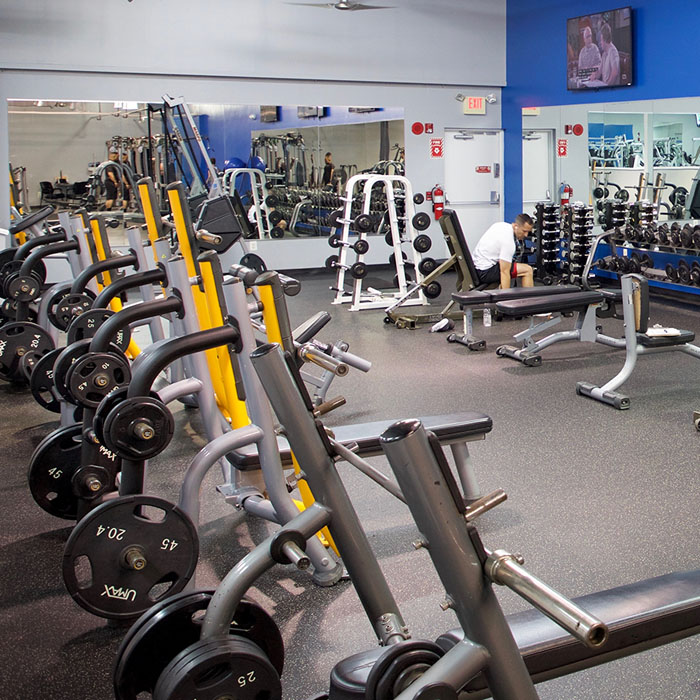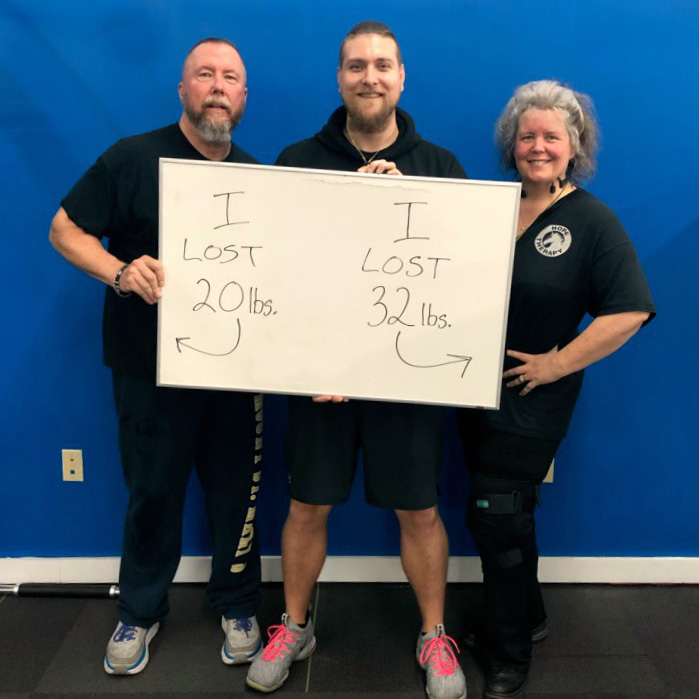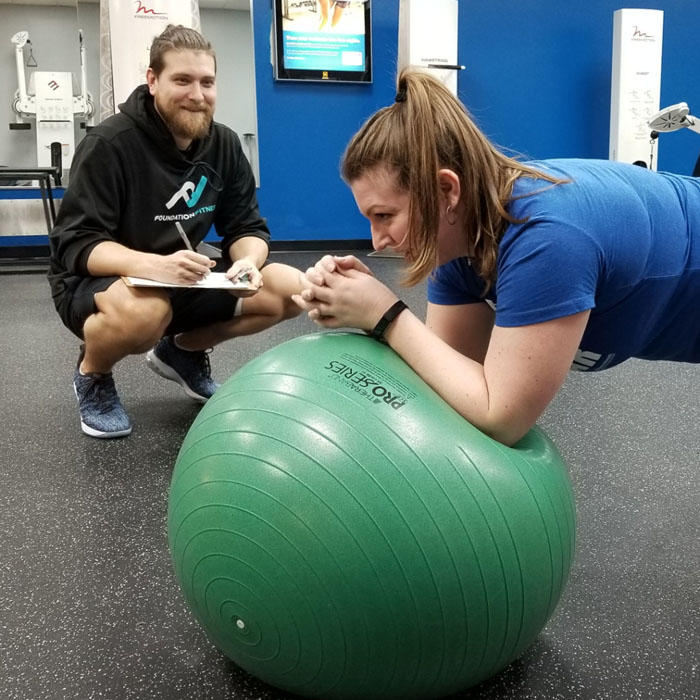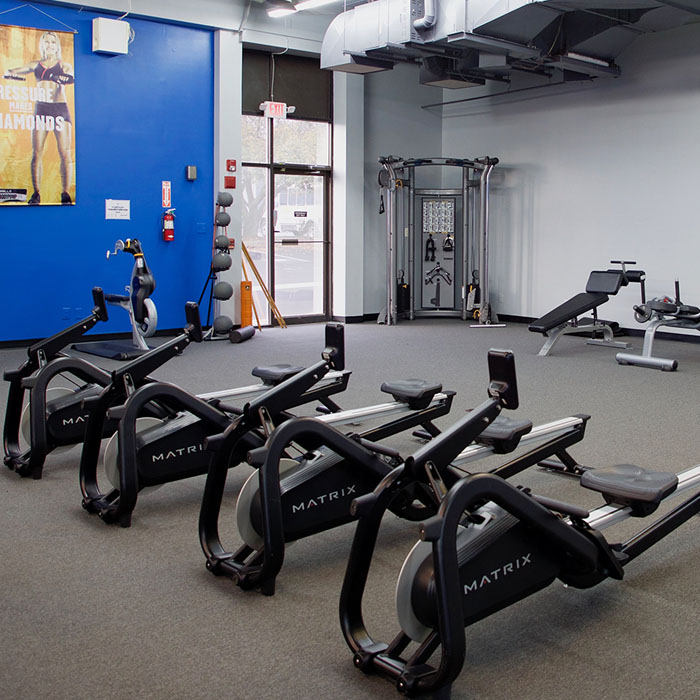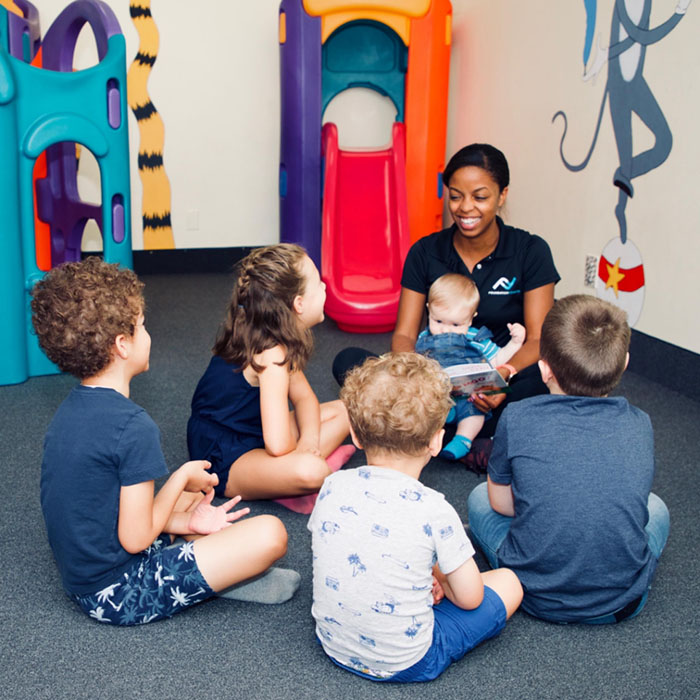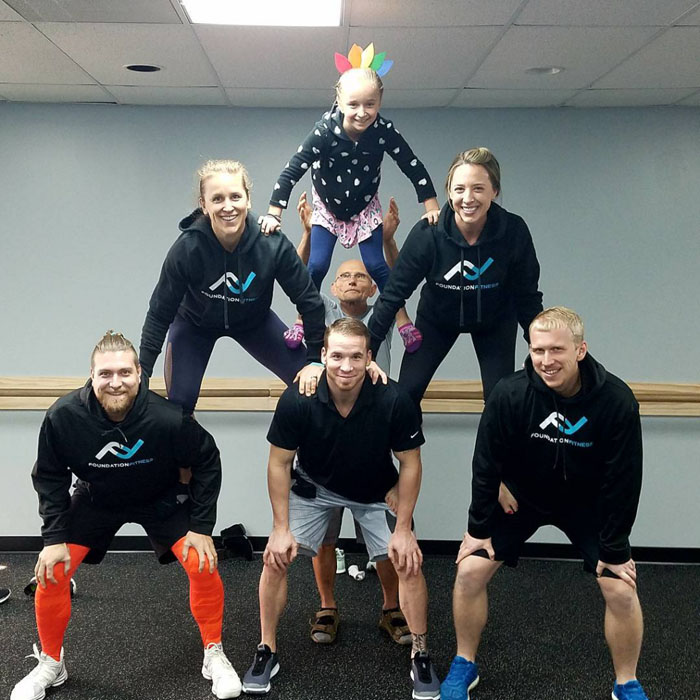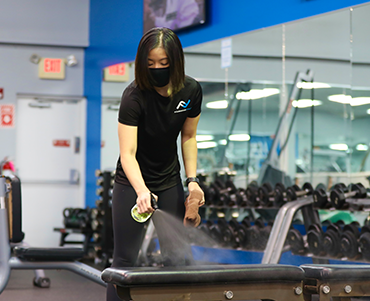 Preventative
ENHANCED CLEANING SCHEDULES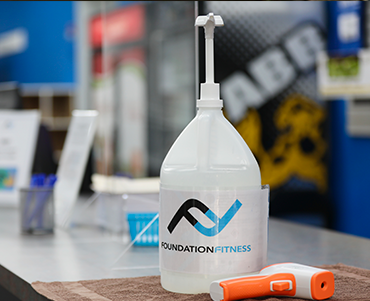 On Entry
IR TEMPERATURE CHECKS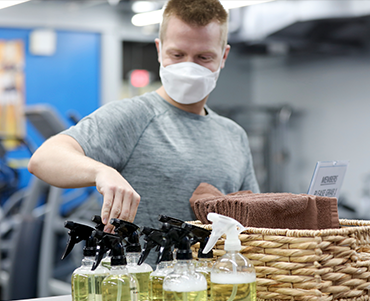 CDC Guidelines
INDIVIDUAL SPRAY BOTTLES
Join the #BEYOURBEST Movement at Annapolis' Neighborhood Gym!