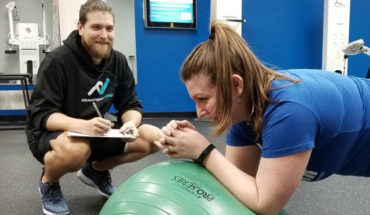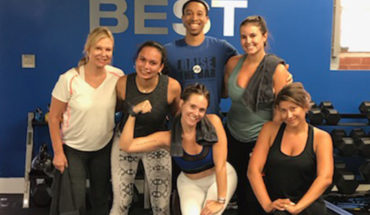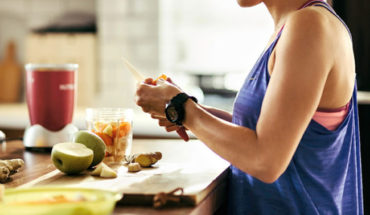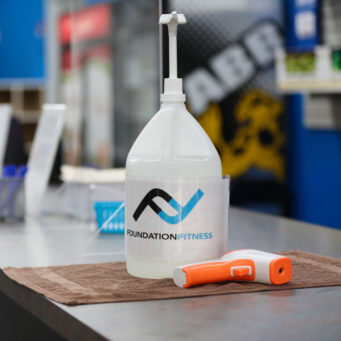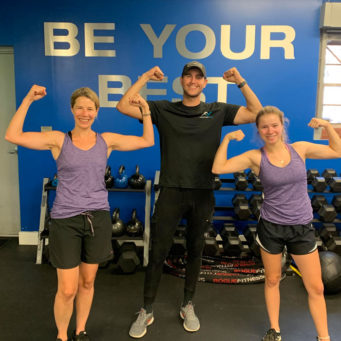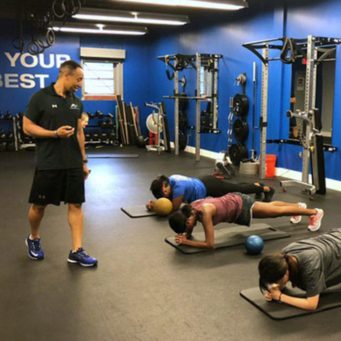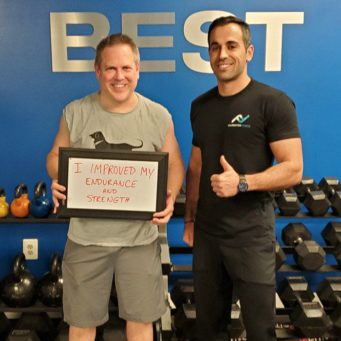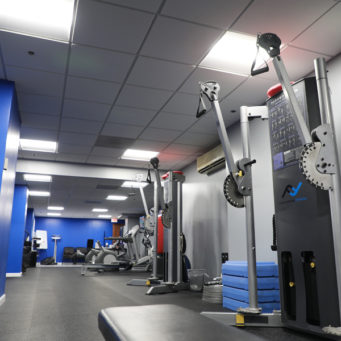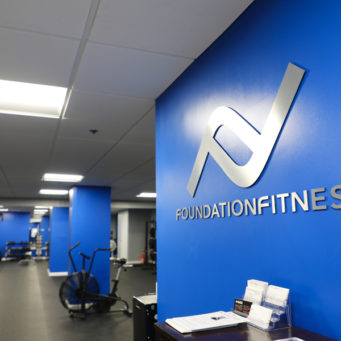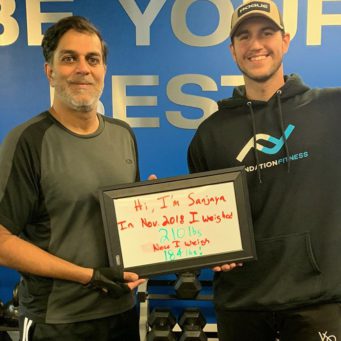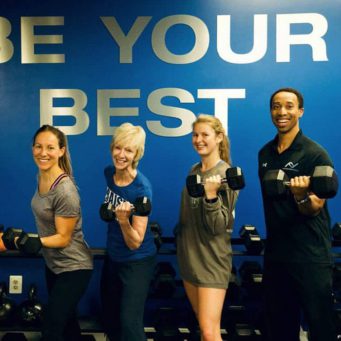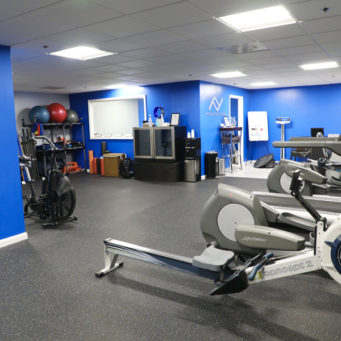 Great gym that's now open at late hours, lots of free weights and equipment.

Cameron Brinsley
00:37 11 May 22
Great location, facility and especially the staff! Outstanding in every way!

Dega schembri
19:34 03 May 22
This is a real cool spot to train in. Very professional and very clean.


Wayne Gooden
20:31 16 Apr 22
Great Personal training studio! The most friendly staff to help you reach your goals!


James Zimmerer
20:24 16 Apr 22
Great staff, very professional and attentive. Training was spot on and all my goals were met. I got stronger, lost weight and feel healthier

Jason Corbitt
20:24 16 Apr 22
Very happy with my experience 1.5 months in. Kimior is a fantastic trainer and has been very effective in getting me up to speed and teaching me the basics. The gym is clean and is never crowded. They provide cardio equipment and a detailed warmup routine, encouraging clients to arrive 30-45 minutes to stretch and warmup. I think that has been a nice change compared to quite a few gyms that burn training time with warmup or don't encourage it at all.

Taylor Williams
18:23 22 Feb 22
I have been training at foundation fitness for over 6 months. The facility is well equipped, the staff is wonderful, and Covid protocols are very well followed. Michaela is knowledgeable and is extremely responsive and flexible. I highly recommend this facility for anyone looking to stay healthy and get stronger

Hadeel Fayad
22:04 18 Feb 22
I cannot recommend Fitness Foundation Georgetown enough! I have been training with them since June 2021. My trainer is Michaela and I am so happy with my fitness results. I love how they tailor your fitness plan to you. I highly recommend this gym. They have a clean facility, friendly staff that give you positive marks so you keep reaching your goals. Kimior is also great, he gives excellent tips on nutrition and answers any fitness questions I may have. 5 stars across the board! Thank you Fitness Foundation Georgetown for helping me reach my goals with my fitness journey:)

Suad Nsouli
15:49 13 Feb 22
I have been working out with Kimior at Foundation Fitness for about 2 months now. The gym has everything you need and is rarely crowded (usually only me and another person with our trainers). Kimior has really tailored my workouts to me and I actually enjoy working out for the first time in awhile!

Linnea Sandin
14:44 30 Jan 22
Great fitness studio with amazing professional trainers!

I joined FF about one month ago, and I'd definitely recommend it. My trainer, Michaela is encouraging, very thorough with her explanations and visuals to demonstrate proper technique and form and her workouts vary (including boxing to spice things up) and are NOT boring. The gym is organized, clean (disinfected after each round), and has a large variety of equipment. It's never crowded (usually just me and maybe one other person training): communication (via apps and texts) is good.

Tayo Otunla
01:57 29 Oct 21
Everyone is so friendly and professional, and Michaela is the best!!! She really does an amazing job at getting to know her clients and tailoring sessions to individual workout goals. The facility is always super clean and organized which I really appreciate during the pandemic. I also love how whenever I'm at the gym, I see people of all different ages and fitness levels. It really is a great place for anyone and everyone!

Katie Hummel
12:04 27 Oct 21
Facilities are exceptionally clean and never too crowded. Staff is great, especially Michaela. She is always focused and well prepared for our workouts, but also very flexible if my schedule needs to shift. Highly recommend!

Meghan Reynolds
18:12 23 Oct 21
Michaela is a terrific, knowledgeable, and fun trainer. Besides knowing what she's doing, Michaela brings a lot of humor and warmth to her work. Kimior chooses awesome music and has the world's best attitude. I really like this place because of the commitment and dedication of the team. They care about their clients!

Kimior is a great trainer! Very knowledgeable, kind and fun to work-out with. The gym is very clean and has everything you need.

Hilary Granat
11:55 16 Oct 21
Foundation Fitness is amazing! As a high school senior my schedule is constantly shifting but the staff and my trainer Michaela have been so flexible and willing to adapt to my needs. It's been about 2 months and I've already seen so much progress with not only with weight loss, but also increased strength. Michaela has also been incorporating boxing into my sessions which has been so much fun! I highly recommend Foundation Fitness anyone who's considering joining... Just do it!

sofia marzullo
12:33 14 Oct 21
The entire Team at Foundation Fitness of Georgetown has been working with me to accomplish my fitness goals. I've been working out with Michaela for two months now and have far surpassed anything I thought would be possible after multiple children. I look better now in my 40's than at any other point in my life.Michaela is particularly good about listening to fitness goals and tailoring workouts to accomplish the kinds of results you want. She's also helped me to rehab after injury and build strength and mobility that I didn't think was possible. Highly recommend.

Brooke Kaylor
18:15 17 May 21
Foundation fitness has been an excellent experience so far! I have been working out with Michaela for three months and already see the changes I was hoping for. Michaela is challenging and will make you work hard every minute of the session! I would highly recommend her! The gym is clean and offers a more private experience than larger gyms that I have been a member of. Sometimes I am the only client in the gym! Every session has been different and tailored towards my personal fitness goals. The equipment is well maintained and there is such a variety! I would highly recommend foundation fitness to anyone looking for a private personal training experience.

Louisa Yemc
03:02 13 May 21
Very friendly group of experts that helps you to set goals and remain consistent in training! They are very easy to communicate with and super flexible in terms of scheduling. Would highly recommend.

Emmanuel Brantley
09:57 05 Apr 21
Excellent review for Foundation Fitness. I had been training for a bit over a month and saw significant improvements. Not only will one get excellent personal training (accompanied by boxing! Which I very much enjoy), there is also nutritional help, which contributes significantly to health benefits and makes this gym an exceptional find. I worked with Patrick, Kimior, and mainly with Michaela, I couldn't be happier. Everyone is friendly, knowledgeable, and will genuinely work with you. Thank you, Foundation Fitness. You guys are the best! #raisethebar #beyourbest

Maria-Pia Younger
15:53 14 Feb 21
Went here for a month and a half saw great improvement in my stats, great staff, great communication, would recommend!

Andy Horrigan
22:27 05 Feb 21
This was such a find for me to discover this place. With 2 surgeries, I needed to gain strength to keep doing the things I love, a clean gym that sanitizes everything so I feel comfortable being there, and a trainer who knows exactly what I can tolerate and when to make me fit. Thank you!!

Julie Taylor
13:21 05 Feb 21
Foundation Fitness is an amazing gym! I have been training with Kimior for a month now, and the results are already amazing. He tailors the workouts to your own personal fitness and body goals, and his knowledge of health and fitness is extensive. He is also so nice and makes working out fun! I used to hate working out, but now I look forward to every Tuesday and Thursday that I get to go to Foundation Fitness.

Jamie Kaplan
20:33 27 Feb 20
I have been training with Kimior for a couple years on and off while at college and he is so great! Always willing to work with my goals, schedule (and college budget)! I have brought friends with me and will always recommend this gym to anyone looking.

Caroline Howard
20:29 27 Feb 20
Love this place. Kimior is an amazing trainer!

Jessie Lane
19:19 15 Nov 19
Foundation fitness is an incredible training space and has totally transformed my life. I've always been a big gym goer, but my sessions with Ryan Blake totally changed the way I train, the way I relate to food and the shape of my body.If you want a stellar results go for the "Body by Blake" training experience. You'll love to hate him and more to it love the results.

Bella McCann
02:19 15 Nov 19
I've been coming here for 5 years. Ryan pushes me to my limit every time but keeps it fun too. He mixes up the exercises every week so it's always fresh. Depending on the time of day, you might be working beside another client and trainer or you might have the whole space to yourself.

Janet Tersoff
00:06 14 Nov 19
Ryan is the trainer that I love to hate! He is incredibly knowledgeable about fitness and the human body and he is always pushing me to be as strong as I can be. He is patient when he needs to be and strict when he sees me slacking. I look forward to my workouts with Ryan. He has made me a better person and athlete. Thank you Ryan, Kimior and Foundation Fitness!

jen Leonardo
13:43 08 Nov 19
This personal training studio is outstanding. Every trainer makes the workout personalized to your particular needs.You will not be disappointed! One session or 10, try it!

Elizabeth Smith
13:28 07 Nov 19
Foundation Fitness has a nice gym and great trainers. The sessions are 45 minute blocks with solo warmup before. They're just the right length and intensity.

I've really enjoyed working with my personal trainer Ryan Blake at the Palisaides/Georgetown location. He's great and I love the neighborhood feel of the gym. And having the accountability is key!

Jonathan Jeffress
17:39 30 Oct 19
My legs hurt,My arms hurt,My whole body hurts,That means this place works!I like my trainer, even though he makes things hard for me. Overall, I really like this place, and it has pretty great equipment.

Eric Snoeyenbos
14:55 25 Oct 19
I have been going to Foundation Fitness Georgetown for almost a year now. My daughter introduced me to her trainer Kimior because I wanted to lose weight and get in better shape. Foundation Fitness is clean and well equipped. Kimior is enthusiastic and motivating. My workouts are challenging and varied so I'm never bored. I've lost more than 50 lbs and look forward to my next session!

Diane Davis
01:12 25 Oct 19
I'm stronger now than I've ever been, thanks to Kimior and Foundation Fitness!

I have not had as good experience with any trainer as the one I have with Kimior at Foundation Fitness of Georgetown. Reliable, caring, strict and fun. Can't ask anything more from a trainer.

Miguel Savastano
17:22 19 Oct 19
This place is GREAT! I hate exercising....and Patrick and Ryan keep me at it. I feel great after my workouts and have seen a marked difference in my stamina, energy, and over-all fitness. Ryan keeps me motivated to keep it up, especially on days when I'm not feeling up to it. The team has been more than accommodating of my schedule. After working out here it would be hard to go anywhere else.

Carolyn Casey
18:53 18 Oct 19
Foundation Fitness is a game changer! I have been training with Kimior for over a year and have never had the same workout twice (not to mention never looked or felt better). He is awesome! All of the trainers are friendly, professional and so positive. It is a fun and welcoming environment and I see people of all fitness levels and abilities getting very personalized attention every week. I highly recommend the investment in yourself!

Mary-Frances Wain
20:57 12 Oct 19
I have been going to Foundation Fitness for almost 10 years, working with Kimior. Clean facility, great trainers and friendly atmosphere. Highly recommend it!

Barbara Kafka
20:30 16 Aug 19
I'm training with Ryan Blake at Foundation Fitness in Georgetown, and both and the center are excellent. The trainings are designed specifically for you and I feel steady improvement. The staff and facilities are great and I look forward to continuing.

Nadia Firozvi
12:40 10 Aug 19
I really enjoy the boot camp sessions run by Kimior. I've been doing them for five years now and they keep me fit, both physically and mentally. They're fun too. Also, I just got one of the new FF "Raise the Bar" tee-shirts and love it. It's comfortable and very cool on these hot days.

I've been going to FF for the past 15 months and it's been transformative for me both mentally and physically. It's not a "gym" --it's a small personal training space. Kimior's (my trainer) guidance, training expertise, and the workouts he's designed for me have helped me overcome my resistance to training, made me much more disciplined mentally, and as a result I am stronger, and more focused, than I've ever been. I've rehabilitated my frozen shoulder. I'm learning what I need to do to gain more balance, elasticity, flexibility and strength. Kimior is so encouraging and has helped me develop a much healthier approach to taking care of myself, overall, discussing nutrition at length too. All the trainers are excellent as well as friendly (have friends who also go there). It was a great decision to commit to FF and focus on my health. So grateful I did. So grateful to FF!

Jennifer H
21:54 05 Aug 19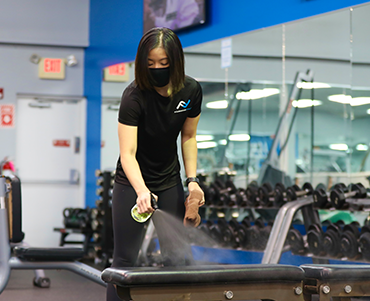 Preventative
ENHANCED CLEANING SCHEDULES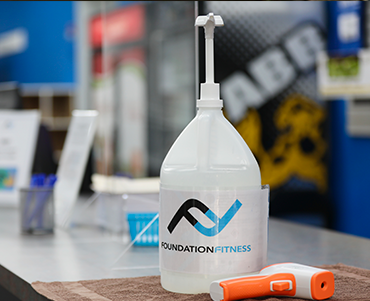 On Entry
IR TEMPERATURE CHECKS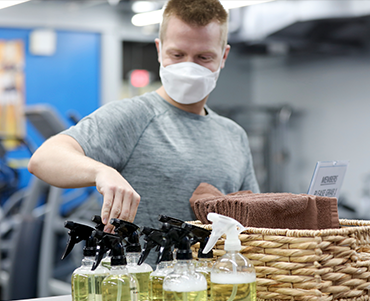 CDC Guidelines
INDIVIDUAL SPRAY BOTTLES
If you're ready to take on the challenge and commitment, join the movement at Foundation Fitness and see what it feels like to #BEYOURBEST!
Join the #BEYOURBEST Movement at Georgetown's Neighborhood Personal Training Studio!