Monday – Friday:
5 a.m. – 10 p.m
Saturday & Sunday:
5 a.m. – 8 p.m.
STAFFED:
9 a.m. – 7 p.m.  Monday – Wednesday
8 a.m. – 7 p.m.  Thursday
9 a.m. – 2 p.m.  Friday/Saturday
9 a.m. – 12 p.m. Sunday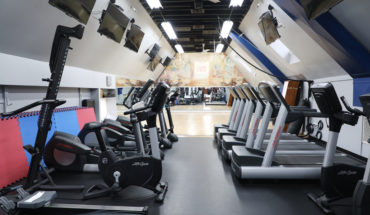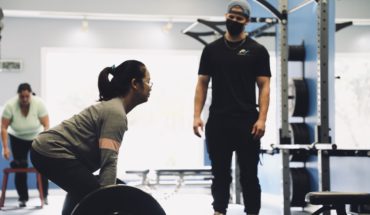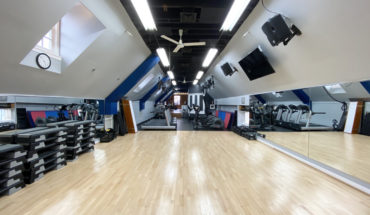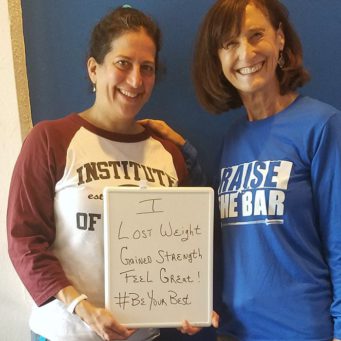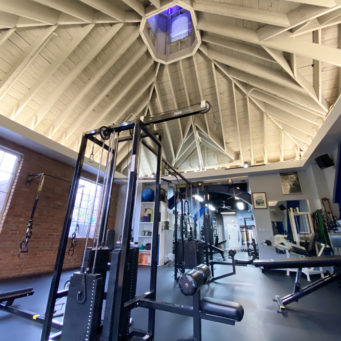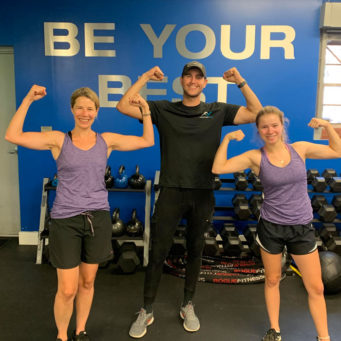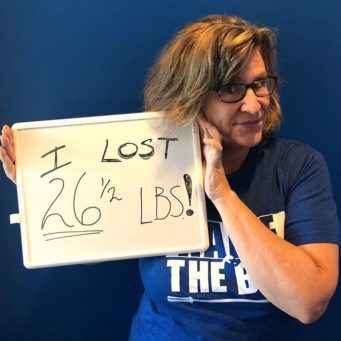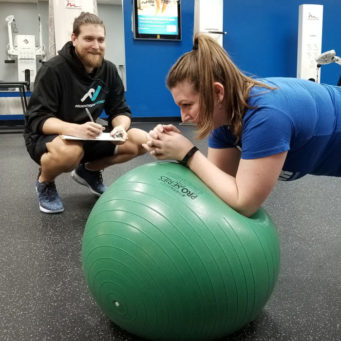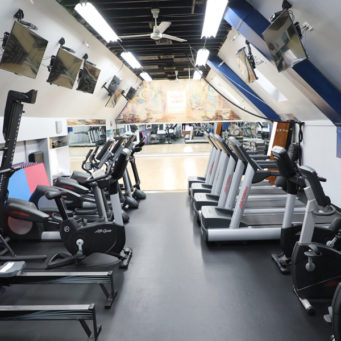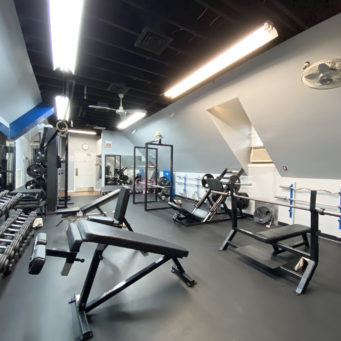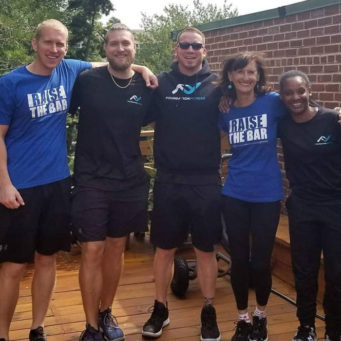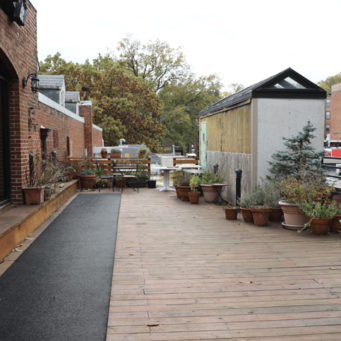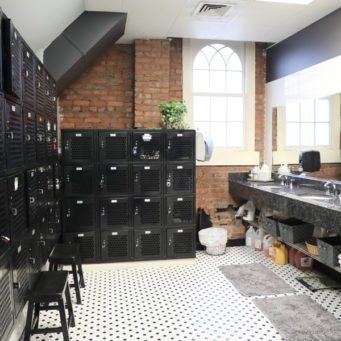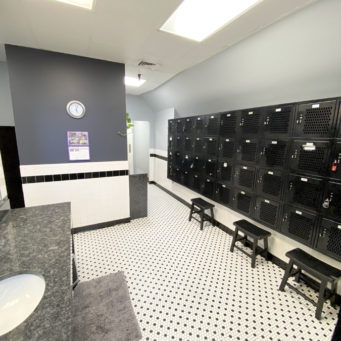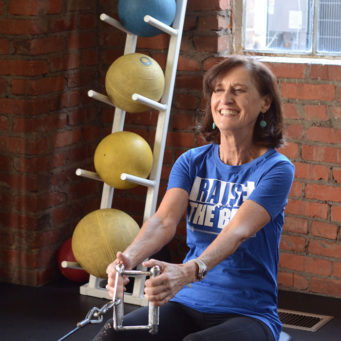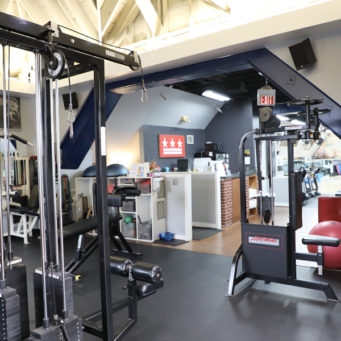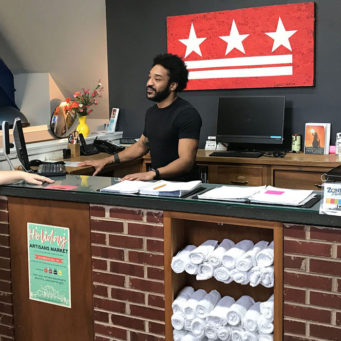 Great neighborhood gym! Small but has everything you need and doesnt get too crowded.

Michael Fitzgerald
15:19 16 Oct 21
I have been a member at this gym for a few months and I am very pleased with my experience. While on the small side, the facility is well maintained and equipped with everything needed to help you look and feel great. The staff is great and they are always happy to help or provide guidance during visits. Another plus is that the gym is conveniently located near the metro stop and the hours are flexible for anyone with a busy schedule. Special shoutout to Jenee, Imani, and Tony who are always welcoming and kind!

Edeline D.
01:32 16 Sep 21
Everyone at foundation fitness Cleveland park is fantastic!! Imani and Tony are great trainers, they are fun and motivating. They make working out enjoyable. I recommend coming and training with them, they are so personable and awesome. Jenee is so welcoming and friendly. I enjoy everyone here and love coming in!

This gym is fantastic! I've been a member for about a decade. Everyone who works at FF Cleveland Park is friendly and professional. They know every members' name. I started training with Tony about six months ago - best trainer I've ever had. They absolutely helped me get through quarantine - not just because I could exercise, but because of the interpersonal, social atmosphere. Highly recommend.

Maureen O'Brien
23:35 25 Aug 21
Absolutely love this place!! The best staff, great location 🙂

angela caloia
17:07 13 Aug 21

Scott Lynch
23:27 01 Aug 21
If you live close to the Woodley/Cleveland area, Foundation Fitness is definitely the highest quality gym with the most convenient location!! They have a variety of equipments that can be used by both beginner and advanced lifters. Both the staff and the members are very respectful and keep all the equipment clean, which is a plus. The staff is super supportive and welcoming. They made the environment of the new gym feel very friendly and provided with any help that I needed! If you are in DC for a short time/internship, they will work with you!! Their summer deal saved me so much money!

Shahrzad RoshanZamir
13:00 27 Jul 21
The gym has everything you need as well as a nice personal feel. The members are very friendly and nice. The workers are enthusiastic and provide a good energy to the gym. The after hours is an outstanding policy that makess it much easier for the member to fit a workout into their schedule. Overall, the gym is a great atmosphere for a workout.

Kevin Lucey
20:18 25 Jul 21
Foundation fitness has become my go to gym during COVID and I regret it took me so long to come here. Easy to get to it, friendly staff, clean and safe equipment.

Hayley Miller
17:58 23 Jul 21
The folks at this friendly gym actually make me want to work out. I've been going there for years now. Imani rocks!

Jaye Sitton
14:15 23 Jul 21
Great local gym! I've been going here for personal training with Bryon for a while now and I'm so happy I made the decision to come.Bryon's a great trainer and I really trust him. I was worried about starting a regular practice, but he's encouraging without being pushy. And he's always checking in to make sure I'm good and not overextending myself.The gym itself is accommodating and I've never felt uncomfortable working out. Everyone's is nice, helpful to a fault, and knows what they're doing. And even through COVID, I was never worried that I'd wouldn't be safe as long as I followed guidelines.

Ashley Bailey-Rachel
23:04 22 Jul 21
Enormous shout out to trainers Imani and Tony! I was looking for extra fitness support for my son. Imani is also a fitness trainer however as a classic teammate handed me and my son over to Tony and he's fantastic. Imani is equally as great!

Michelle Washington
21:52 22 Jul 21
Imani and Jenee are always happy to see me and they make my workout great! Imani is a great persona trainer and I have worked with her for years. Jenee is great at the front desk!

Robin Reath
22:06 21 Jul 21
This gym is truly great! They have all the popular equipment you'll need and a great space to do your own thing. The staff is incredibly friendly and the space is always clean. If you're looking for a low-key gym this is it. I feel super comfortable and they offer a variety of classes in your membership.

Mariana Salas
21:03 21 Jul 21
Love this boutique style gym! Been a member for a few years and the staff is always pleasant, helpful and knowledgeable. Clean gym and even an outdoor space for some socially distant fresh air workouts. Imani is my trainer and I've grown in strength, endurance and confidence since working out with her. Love her motivation. Keeps me on my toes. And always shares great tips for me to practice at home too. Def check it out if you're in the area. Worth it!

Danielle Lee
11:43 21 Jul 21
I joined Foundation Fitness Cleveland Park right as the pandemic ended this year and it's been an amazing experience working with my personal trainer Imani Brooks. I'm already feeling fitter, lifting better and it's a fitness program not focused on losing pounds but actually gaining muscles and general well being. I highly recommend this gym for its great community vibe and fitness programs! Shout out to Tony for keep the energy high and making sure we're all busting our fitness goals!

Sarakshi Rai
17:35 20 Jul 21
I love this gym! It is a small neighborhood place that is so welcoming and has all the equipment you will need at a much lower price than other DC gyms. Bonus that it is woman owned!

Sarah Mallon
00:27 11 Jul 21
Foundation Fitness in Cleveland Park is the perfect neighborhood fitness center, no matter what neighborhood is yours (metro and parking right in front). There's lots of equipment. I always head to the nordic tracks and bikes (sometimes treadmills), and there are enough that I never have to wait for one. Baskets of free weights on the aerobic floor and in the weight room -- all sorts of stuff I dont know how to use. But, I have a feeling they're in my future. The staff is extremely helpful in showing you ... the ropes, and how to use equipment effectively and safely and also new exercises you might like. In fact, I have a whole routine now with free weights.I joined in the pandemic for their zoom classes - pilates, muscle fitness, and posture - and they have yoga and aerobics and lots of others, most of which are now both in person and on zoom.A great gym - but what makes it unique and a neighborhood gem is how friendly, accessible, expert, and nice the owner and staff are. This place feels like home to me now - and a special part of my life.

Dale Kaufman
16:39 10 Jul 21
Perfect neighborhood gym! Equipment is great and kept very clean, staff are super friendly and accommodating. I love using the outdoor space during warmer months. Highly recommend!

Mary Dodson
15:32 18 Feb 21
I've been coming here since around october of 2020 during the pandemic and it has felt incredibly safe. The staff is so welcoming and has made me feel like I am valued as one of their regulars. Limited hours but coming at random times has made workouts feel safe during the pandemic.

Reid Siegel
15:34 05 Feb 21
This is a really great neighborhood gym. They've done some awesome renovations over the last year, and the facilities (weight room, cardio machines, class area, locker rooms) are updated and clean. I highly recommend both the classes and the fitness space overall. Super responsive and friendly staff who always provide detailed information -- especially around COVID protocols.

Mallika Padmanabhan
16:18 01 Feb 21
This neighborhood "gem" is a microcosm of everything good about Cleveland Park. It's members are a blend of weight lifters, cardio workers, yogis, and interval trainers. The front desk greets everyone by name. And the diverse members are friendly and supportive. This has been esp evident during COVID - everyone adheres to safety protocols.

Jack Davis
13:54 27 Jan 21
This is an excellent gym with friendly staff! The facility is relatively small, but the gym has everything that you need to have a good workout. The gym is always immaculately clean, COVID-19 procedures are followed by everyone, and its online people tracker allows you to see how many individuals are at the gym at any given time. During the pandemic, this is a great feature if you prefer to limit your exposure to others. The outdoor deck is a unique addition which allows you to workout outside, which is rare to find in cities. Highly recommend this gym!

Ben Rissler
01:19 23 Jan 21
I love it!!!!!!!! My trainer Imani. Is awesome she makes me work! She has amazing ideas and I love her!!!!

Eliana Harris
17:46 22 Jan 21
This gym is great! All the staff are so friendly, and everything is clean and well-kept. The space itself is small, but they truly have all the equipment you need and I've never found it to be crowded. The outdoor deck is a unique feature and a nice space for workouts, weather permitting. I've also taken some great yoga classes here.

Shannon Kelley
19:20 15 Jan 21
I signed up for this gym during the COVID-19 pandemic and I felt it was the best decision I've made. While this gym is small, it has all the basics, I love that there are COVID regulations in place to help prevent the spread of germs.99% of the costumers wear masks properly and that makes me feel safe. Sometimes you will see a person here and there wearing their mask under their nose which defeats the purpose of the mask but that happens rarely.I also love that their website has a people tracker which shows how many people are inside the gym. I tend to time my visits when there are less than 4 people.They also have an outdoor deck that you can workout on and they generally open the door so there is good airflow in the gym.Additionally, the staff are super kind, professional, and helpful.If you are looking for a gym and being mindful in these COVID times, I would totally recommend Foundation Fitness in Cleveland Park.

Karen Castro
18:12 28 Oct 20
Love this place -- joyful atmosphere, wonderful trainers, great classes!

Gilah Langner
19:15 29 Jun 20
This is a great gym with terrific trainers, good equipment and a wide range of classes. It's a friendly place, welcoming and encouraging people of all ages to get fit and enjoy themselves while doing it.

Maria Nagorski
14:18 17 Jan 20
Inclusive, friendly and relaxed, with supportive helpful staff, it's exactly what every gym environment should aspire to be. Training with Imani twice a week has been amazing! She's patient but firm and has pushed me to meet my goals. I've become stronger and more confident and motivated than ever because of her. This is the gym you didn't know you needed.

Kathleen Claire
14:36 16 Jan 20
Imani is fabulous. Pushed me hard but thoughtfully. Had good answers to my questions and lots of helpful suggestion and ideas.

Kathy Okun
14:50 14 Jan 20
This gym is a hidden gem in Cleveland Park. It's a great oasis with the best staff ever. They have excellent classes and the equipment is very good.Great vibe to escape and chill. You will enjoy workouts of any nature here!Thanks so much to Dorothy and the wonderful crew!

Mike Dickinson
19:17 11 Jan 20
Great staff! Great music! Great equipment! Right near the metro! BEST BOLDBEATS DANCE FITNESS Class on Wednesdays nights@ 7:30!

Michael Nonnenmacher
01:03 20 Jun 19
This place is so different feeling than the big corporate gyms in town. I felt immediately at home here and never had to wait for any equipment. The staff is excellent as well.

Cate Clifton
02:48 04 Aug 18
Perfect neighborhood gym. Friendly, welcoming, and all around wonderful. Great classes, knowledgeable staff/trainers, and great atmosphere. I simply cannot say enough positive things. Excellent vibes all around!

Sara Polon
03:53 07 Jan 18
I highly recommend City Fitness Gym. Dega has been my personal trainer for several years and I can attest to her expertise in knowing what exercises and equipment will help me improve the strength of my various muscle groups, especially those pesky core muscles. She's always attentive to whatever physical ailments or limitations I have on a particular day and will design her fitness program around those needs. Dega is not only kind and caring to me as an individual but she also feels a responsibility to the "greater good." For those and other reasons, I urge you to sign up for personal training sessions with her.

Lauren Howard
18:58 20 Dec 17
A wonderful gym. Quality trainers, fun atmosphere, excellent equipment. Conveinent -- almost doorstep to Metro. Could notbe happier to be a member. Dega and Lucinda rock!!

Stephen Klatsky
19:14 19 Dec 17
Thoughtful staff and excellent space!

Erin Weisman
21:57 18 Dec 17
Love this place. Great service and nice people.

Lisa Clarke-Bell
18:50 05 Dec 17
Just fresh off another stunningly inspiring workout with brilliant co-owner Dega Schembri. She and her co-owner Lucinda Laree have taken a charming space and created a collegial, family atmosphere among their associates and clients that makes it pure joy to be present and getting fit — an ever elusive bar. Matchless!!

Stephen Milliken
15:37 24 Nov 17
Love this place!! Great space without the huge crowds. Fabulous trainers and support. State of the art equipment, WiFi, tv, everything you need in a smaller, more personal space. Easy to meet folks and chat or do your work in peace and quiet.

I can't say enough good things about this gym. They know your name, and help you reach your goals. Nice people, excellent equipment. Several flat screen TVs to entertain while working out.

Molly Spitzer Frost
15:58 21 Nov 17
I've been a member of City Fitness for too long to say! I love the feeling at this small, community-centered gym with high caliber exercise classes taught by qualified attuned professionals. Dega & Lucinda have created a beautiful welcoming atmosphere, updating equipment and classes to keep current with the times. My favorite classes are yoga & body sculpting. Highly recommend to anyone interested in working out in a non-cookie cutter environment. I just love it there! From time to time, whenever I've thought about leaving the DC area, a major sadness has been the thought of leaving City Fitness. Thankfully, I've decided to stay!

Riki Alexander
20:02 17 Nov 17
I love this gym. The teachers/trainers are so welcoming and so good at what they do. I especially like that people of all different ages come to the gym. For me it very quickly became a neighborhood place where people knew my name and where I found myself getting more fit and actually having fun doing it. The classes are terrific and it's also a great place to stop in and use the machines when that suits my schedule better. I can't imagine a more perfect little gym!

Jane Thurber
16:27 17 Nov 17
This gym is the most friendly and nicest gym ever! I could not live far away from these wonderful people! Best classes, best everything!

Isabel Taylor
18:10 16 Nov 17
This place really does feel like a community as well as a gym! It's a small facility with limited amenities, but it has a great staff, great classes, reasonable (for DC) fees, and a variety of equipment. It doesn't get too crowded despite its size - usually no waiting for equipment, even during rush hour. A variety of excellent group fitness classes are included in membership: SocaCize, Zumba, BoldBeats, Step/Aerobics, Power and Flow Yoga, interval training, Pilates, body sculpting, etc. There's a charming outdoor rooftop area where you can work out or cool down while taking in a sunset and a nice view of the neighborhood. The atmosphere here isn't too trendy and intimidating, but it also doesn't feel like a crowded budget fitness chain…just friendly and welcoming, with lots to offer!

Tessa Holkesvik
22:58 03 Oct 17
My wife Julie and I have been members of City Fitness in Cleveland Park, DC, for a number of years and I've always been very glad we were -- for our own physical well-being and for the enjoyable atmosphere in which we do our workouts. But I've never been more proud of our membership than now with the proven willingness and capacity of the gym's owners and staff to carry out worthwhile community activities.Last week the gym's "Party with a Purpose" proved to be not only lots of fun -- but a great success at raising contributions for the (Hurricane) Harvey Disaster Relief Fund. In addition, it pulled in great spirit and support of members -- and raised over $2,000 -- not to mention enlisting the valuable backing of Cleveland Park merchants for the cause.Similar backing by the gym, its members, and our community is expected to support an upcoming goods drive for the survivors of Hurricane Irma.John CampbellKlingle Road NWWashington, DC

John Campbell
21:45 02 Oct 17

Lance LeTellier
00:20 12 Apr 17
Join the #BEYOURBEST Movement at Cleveland Park's Neighborhood Gym!