Member Hours:
Monday – Friday: 5am – 10pm
Saturday & Sunday: 5am – 8pm
Staffed Hours:
Monday – Thursday: 10am – 7pm
Friday and Saturday: 9am – 1pm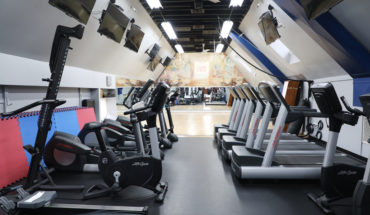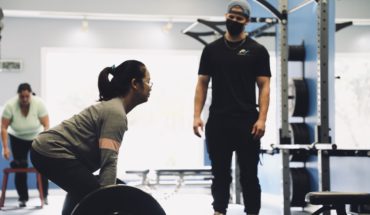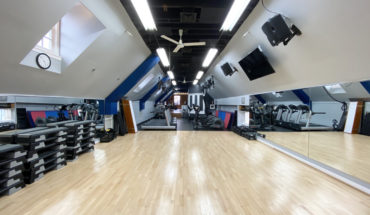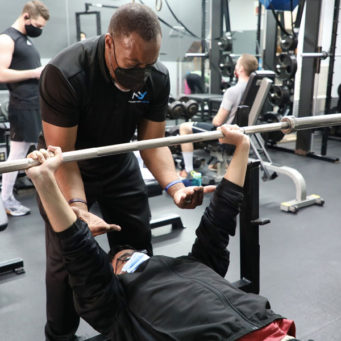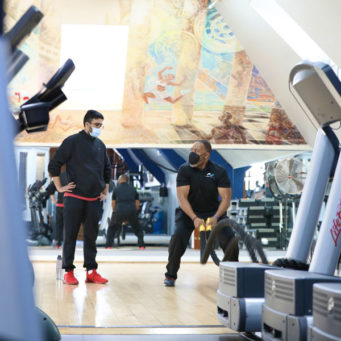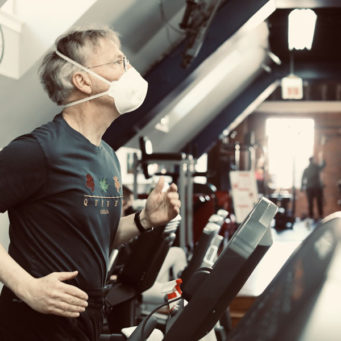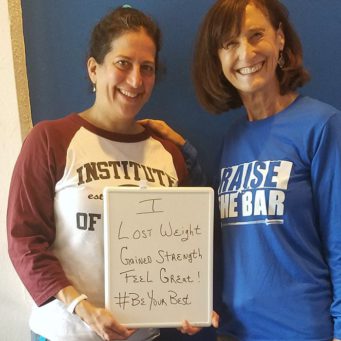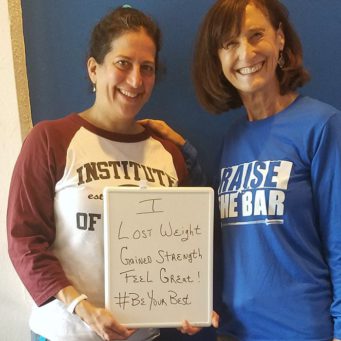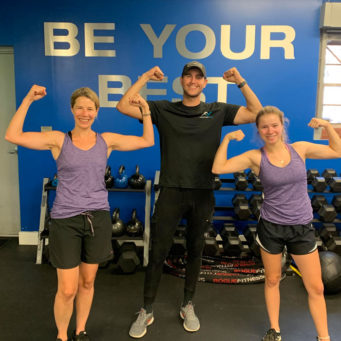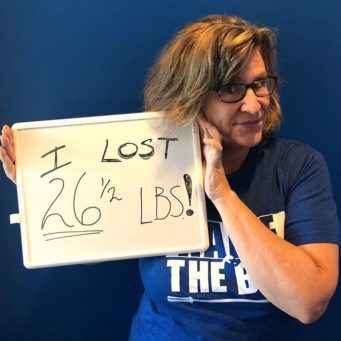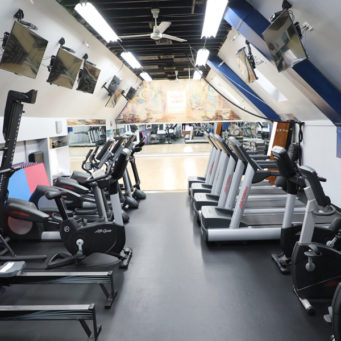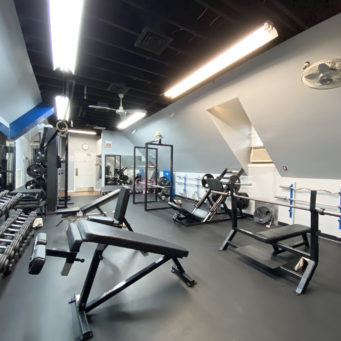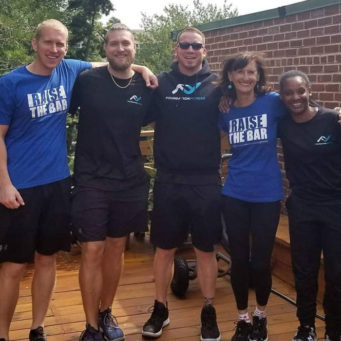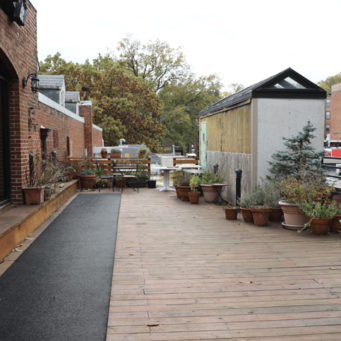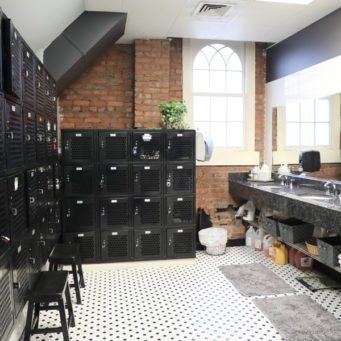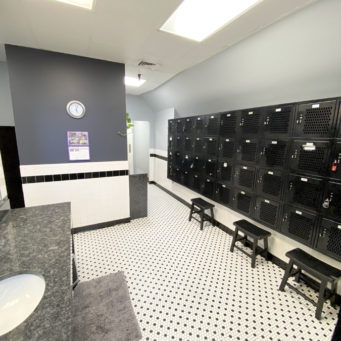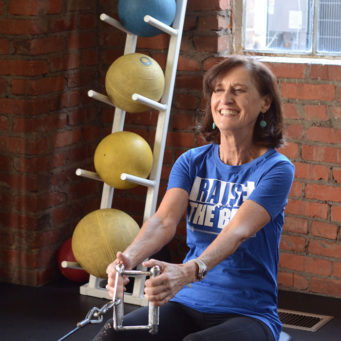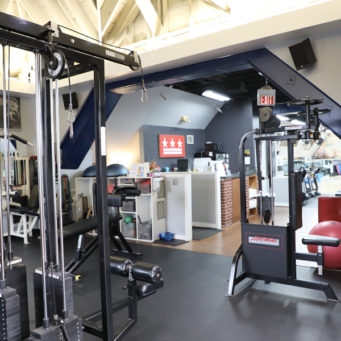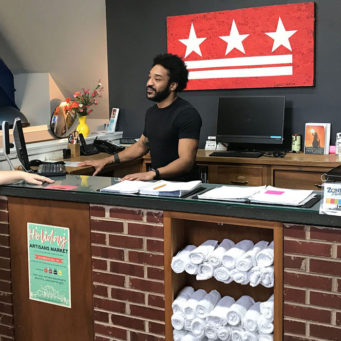 HERO, BUDDY, STUDENT, SENIOR
SPECIAL MEMBERSHIP PLANS FOR MILITARY VETS, STUDENTS AND SENIORS.
$87
/monthly
*With discount applied*
12 MONTH MEMBERSHIP
12 MONTH AGREEMENT THAT IS PAID ON A MONTHLY BASIS.
$87
/monthly
*With discount applied*
ADULT MTM MEMBERSHIP
MONTHLY MEMBERSHIP WITH NO LONG TERM COMMITMENT.
$97
/monthly
*With discount applied*
Great gym. Not a massive overall space, but lots of redundancy in equipment so I've always been able to access what I want without waiting. Multiple treadmills and other cardio machines; huge dedicated space for classes/yoga/ab work; versatile pulley machines with tons of different handles; well-stocked weight room with a bench, squat racks, leg press, dumbbells up to 90 lbs. Staff is super-friendly to customers. Flexible and fairly priced membership options -- not Planet Fitness cheap, but not Equinox expensive. Very happy with my membership so far.

Patrick Curran
18:20 19 Sep 23
Foundation Fitness is hands down the best fitness facility I've ever had the pleasure of being a part of. From the moment I walked through their doors, I knew I had found my fitness home.The first thing that struck me was the cleanliness and organization of the gym. It's clear that the staff takes great pride in maintaining a spotless and well-maintained environment. The equipment is top-notch, and there's always an ample supply of weights and machines, so I never have to wait to get my workout in.One thing I truly appreciate is the sense of community at this gym. The members are friendly and supportive, and there's a real sense of camaraderie that motivates you to keep coming back. It's a place where everyone feels welcome, regardless of their fitness level or background.Foundation Fitness also goes the extra mile when it comes to member amenities. The locker rooms are well-equipped, and there's always a fresh supply of towels and toiletries. They make it easy for you to fit a workout into your busy schedule with convenient hours and a smooth check-in process.

Stephanie Folarin
22:44 16 Sep 23
A very friendly and supportive environment! They have all the equipment you need, and it feels more like a community than a gym.

Anna D'Avanzo
12:32 08 Sep 23
Foundation Fitness is an excellent neighborhood gym. The staff are all super friendly, they have all the equipment you could ever need, you never have to wait, it's a beautiful space with lots of natural light, and a motivational place to be. Highly recommended.

Lance Kramer
12:32 08 Sep 23
Great gym with all of the amenities you need for a quality workout. Friendly staff and plenty of equipment for all different types of exercise.

Philip Goglas II
17:02 07 Sep 23
Great and friendly gym in the neighborhood

Kelly Carrera
17:00 07 Sep 23
Best neighborhood gym, great classes

Annett Meiritz
13:34 06 Sep 23
I joined Foundation Fitness about a month ago and I've really enjoyed the gym. Everyone who works there is incredibly friendly. Although being on the smaller side, I've never had to wait to use a piece of equipment and I like that they have an outdoor area to work out as well. It's been a great experience so far!

Kathryn Wilchynski
20:35 04 Sep 23
Fantastic experience at the Cleveland park location! Very clean and well maintained space that's hardly ever crowded, 10/10

Marlin Rooks
16:56 21 Aug 23
Great location by the metro and clean facilities with all the gadgets on site including yoga mats for class. The staff know everyone by name and have a lot of care for their experience

Natalie Houghtalen
22:48 31 Jul 23
Great consultation with Tony!

Fully equipped gym with kind and personable trainers. The atmosphere is very friendly and supportive, and people of all ages and backgrounds train there. Great vibes. I'm very happy I decided to become a member!

Jaya Pillai
11:37 29 Jun 23
Great gym. Have every piece of equipment you need. Smaller sized gym that gives off great community vibes. Trainers who are always insightful and helpful.

Jamar Watson
22:25 14 Jun 23
I moved to the area recently and joined at the recommendation of a friend. Foundation Fitness of CP is a true "neighborhood gym" in that it is quaint but has what you need. the staff are super friendly and welcoming, and the typical crowd is easygoing. I love my new local gym 🙂

Michael Leonardis
18:50 23 May 23
Cool and unique gym. The outdoor patio is the best thing about it. The staff is super nice too.

Karim Nejmeh
00:02 23 May 23
This is really a perfect neighborhood spot. I wanted to start lifting and was nervous about using the barbell equipment for the first time. I couldn't have picked a better place to start. The staff are really knowledgeable and friendly. It's small but in a good way; the staff seem to know all the regulars. Plus it's clean and has all the equipment you need, and the price is the same (and the pricing structure a lot less complicated) than the Big Name Gym in Van Ness. What more could you want?

Heather Goss
12:09 16 May 23
I have loved this gym since I've joined! It's never too crowded and they've got everything you need. Plus the outdoor deck is such a cool unique feature.

Alex Bastian
19:10 11 May 23
Excellent staff, opening hours, cleanliness. Great for weightlifting. Really nice deck to exercise out on too

William Staniland
17:15 21 Apr 23
Nice neighborhood gym. They give you $10 off your monthly fee if you leave a 5 star Google review.

Mister Four
20:22 13 Apr 23
The staff are welcoming and kind and their equipment is plentiful

Sofia Gonzalez
17:36 12 Apr 23

sichen liu
21:52 03 Apr 23
Really glad I joined Foundation Fitness! I appreciate how calm it is there— I never have trouble finding an open treadmill or spot in a class. It feels like a neighborhood gym rather than a busy, chain type of place where you may feel more rushed. I also love the outdoor space and can't wait to use it as the weather gets warmer.

Caroline Milliken
03:04 28 Mar 23
Finishing out my first month here and am super happy. I was a little concerned about the small size of the gym, but I've never had to wait to use any equipment, even during busy after-work hours. The staff is friendly, the other members are friendly (don't drop weights or grunt aggressively), and the space is clean and well ventilated.One little complaint: Just be prepared that, while the first month is free, there is a membership activation fee that's essentially the same price as a month of membership. I've never been a member at a gym before so maybe that's standard practice, but it wasn't anywhere on the website.

Rennie Svirnovskiy
15:13 27 Mar 23
Excellent place: friendly stuff, clean fitness center - so happy to join back after COVID

Ozula Ozula
16:17 23 Mar 23
Adorable and friendly little attic gym with amazing trainers! Came here years ago when I was traveling and now back again as a permanent resident. So excited to get back in shape!

Ying Zhou (Julie)
15:49 15 Mar 23
Your friendly neighborhood gym!Me and my husband joined after moving to DC and totally love it. The staff is great and know you by name. There are classes and lots of training equipment.

Susanne Langkau
23:59 08 Mar 23
Great gym, very nice and helpful staff.

Eldad Shulman
23:58 08 Mar 23
Very friendly staff and and clean environment, many options for excercise equipment and tools. I really like the open space next to the cardio machines that's available outside of any scheduled class. Definitely recommend!!

Ana Rodriguez
23:37 03 Mar 23
This gym is a gem!The environment, people and staff are so positive, pleasant and encouraging. All of the equipment is clean and well maintained.Also, love the fact that it's a small, non commercialized space to workout. If you find regular gyms stressful, or unwelcoming, try Foundation Fitness Cleveland Park - you'll love it.

Alexandria
23:14 02 Mar 23
Great staff, clean facilities, has a everything you need for a community gym!

Sophia Solano
12:52 01 Mar 23
Very nice gym! The gym is very well maintained and not too crowded. I'm addition, everyone appears to be super friendly and willing to help you out. Would definitely recommend this gym!

Roither Gonzales
22:02 28 Feb 23
Great neighborhood gym and helpful staff!

Kevin Green
16:56 23 Feb 23
I was concerned about the small size of the gym, but I've never had to wait for any of the equipment I needed to use.

Jason Sousa
02:40 16 Feb 23
One of the best gyms ever - mostly because the trainers are so positive, kind, and motivating. Every Thursday there's a "ladies who lift" club which is awesome and I highly recommend it for lifters of all levels. The Monday yoga class is really good as well. Join this gym, you won't regret it!

Avni Solanki
02:14 16 Feb 23
Great gym with nice staff. Coach Tony is a.really nice guy. I do wish he would eat healthier than subway with all that sugar in the bread. The gym is 30 years old you can can tell. The equipment is old school. With exposed brick and wooden rafters, it seems like the boxing gym from an old movie. $100-110/month is more expensive than corporate options like WSC but this is more of a neighborhood gym. I like that there are a lot of trainers and they keep an eye on people....including the teens (kids) working out. The staff seems to really know the clients and to ask how they are doing.

J Foodgeek
22:44 06 Feb 23
Join the #BEYOURBEST Movement at Cleveland Park's Neighborhood Gym!